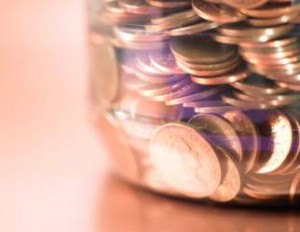 Updated on Jan. 23, 2014.
From time to time—including today—I see some in the media asking the question whether people are "giving up on saving."  It's a free world of course and everyone can choose to maximize consumption today, even if it means paying more tax because of foregoing RRSP contributions.
But giving up on saving does have consequences. This choice means you're also giving up on more consumption in the future, and giving up the chance for freedom (or financial independence) while you're still young enough to enjoy it.
People are perfectly free to spend to the full extent of current income but leaving no margin for error for job loss or other emergencies is just plain foolish. Any financial planner will tell you that enough savings to last six to nine months without employment income is the minimum prudent emergency cushion—an amount that can now be well taken care of by the cumulative $31,000 in TFSA contribution room now available to any Canadian 18 years of age or older.
Beyond that, giving up on saving really means resolving to stay in the workforce (employers and circumstances permitting) right until 65, or 67 in the case of younger people. Indeed, the November 2013 issue of MoneySense did show how people can retire in luxury merely by finding a low-cost place to live (most of them outside the country) and living off such government income sources as CPP, OAS and GIS (in some combination).
While such a strategy is theoretically possible, "luxury" is a relative term and relying only on government money in old age strikes me as dangerous from a diversification point of view. In the U.S. in particular, given the nation's parlous finances, putting all your eggs into the basket of Social Security seems an overly optimistic gamble. Not for nothing do the financial gurus counsel a three-legged stool that also includes employer pensions and private savings and investments, not to mention part-time work, real estate income and other "multiple streams of income."
In the end, taking a defeatist attitude to saving is just making excuses. Blaming low interest rates or volatile stock markets is what my wife and I dub "a frenzy of rationalization" or FOR. It's true that young people today have far more financial temptations than did the baby boomers: we never had to budget for cell phone plans or Internet access, nor were we under pressure to constantly upgrade to newer and better smartphones and other technological gadgets.