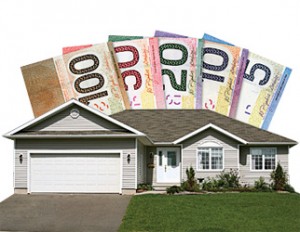 Mortgage investment corporations (also pronounced MIC, as in Mick Jagger) are alternative fixed income investments. They're are becoming more popular because of their sustained double-digit returns.  Yes, you read correctly: double-digit returns. According to a report from Greg Shannon, a lawyer with Miller Thomson LLP, "it's quite normal for MICs in registered plans to achieve rates of return in a range between 9% and 14%, or sometimes a bit more."
(For more explanation on how a MIC works and the general application of a MIC in a balanced portfolio, please see my column available exclusively in the print and digital editions of MoneySense magazine.)
Of course market veterans are quick to point out that with great reward comes great risk. Considering the stagnant stalwarts of fixed income—GICs and government bonds—are struggling to offer investors a rate of return of at least 1.5%, wouldn't that put MICs in the great risk category? Not when you consider the underlying assets. Because MICs must keep 50% of their holdings in mortgages backed by residential real property (or in CDIC-insured holdings), the majority of risk revolves around residential mortgage default rate—a rate that is notoriously low in Canada.
"Even in the 1990s, when the Canadian real estate market crashed, the default rate for residential mortgages never climbed higher than 0.66%," explains Jane Knop, the Harvard-educated managing director for First Swiss AM, a Toronto-based MIC that specializes in residential first and second mortgages. Compare this to the average default rate of North American corporate bonds—which sits at 1.01% between 1982 and 2010.
Examine the risks
With apparently lower risk and higher returns, does this mean you should liquidate your fixed income holdings and plow the money into MICs? Not necessarily.
The truth is not all MICs are created equal. While all are legally mandated to keep 50% of their investments in residential mortgages, what constitutes as a residential mortgage can be quite broad—and this can seriously impact the level of risk and volatility of a MIC's investment portfolio.
For instance, residential debt can include first and second mortgages. If you hold a first mortgage you have priority if a default occurs. This makes second mortgages more profitable, but much riskier.
Residential debt can also include construction loans or bridge financing for residential new-builds or repairs—a much riskier form of debt given its commercial nature. (Although, the debt is still considered residential under the Income Tax Act.)