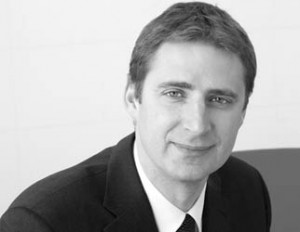 There's an article in the National Post today that suggests 2010 could be the start of another tech bubble, led by social media.
You remember the last tech bubble, don't you – back in the late 1990s, when any company with a dot-com attached to its name was showered with money from investors? No idea was too whacky. I remember one company whose plan was to sell caviar online. Just caviar. Not even the martinis and Cubans to go with it. How crazy was that?
There were plenty more silly startups. Pets.com sold pet supplies over the Internet and Boo.com pitched fashion wear. None were ever profitable and by 2000 the whole schlemozzle came crashing down. The dot-com hangover that followed lasted for years.
Is there any reason to believe that a raft of Internet IPOs next year will be any different? Well, yes.
First, some companies actually are making money online. Quite a lot in fact. That's because the Internet has changed drastically from the 1990s. Back then, websites were built around the notion that people were going to stop shopping at stores and buy everything online–milk, kitty litter, two-by-fours, you name it. That didn't happen, of course.
What did happen in the 2000s is the Internet was transformed from a curiosity shop into something more useful – part TV, part newspaper, part coffee shop. We watch the Internet now, we read it, we seek information on it and, thanks to social networking sites like Facebook and Twitter, we talk to our friends on it, too. In other words the Internet is actually useful for things people want and need (Think Google Maps).
With so many eyeballs spending countless hours online, it's no surprise the Internet has become the world's fastest growing medium for advertising. Wherever the eyeballs are, advertisers will spend their money, and today everyone's eyeballs are online.
But does that necessarily make Internet startups a great buying opportunity for investors?
Probably not. It's not that there aren't lots of well-run, even profitable online companies today. The problem is there are so many companies launching, and technology is changing so quickly, it's impossible to tell the winners from the losers.
To really understand my point you have to look back to a different era. Think of today's Internet as the automobile industry circa 1911. There are literally hundreds upon hundreds of car companies opening up shop across North America. They're all starved for capital and they all need investors. How do you know which is the best one to invest in? You could get lucky and buy stocks in Ford. But you might also mistakenly invest in Lozier Motor Company (defunct in 1915) or Abbott-Detroit (bankrupt by 1918).
Lot of companies today hope to be the next Google. Almost none will.
One thing that makes Internet companies particularly risky investments is the fleeting nature of the Web. My exhibit A here is MySpace.com The first social networking website to hit critical mass, it attracted millions and millions of teens after it launched in 2003. Advertisers love teens and so in 2006, Rupert Murdoch's News Corp., bought MySpace for US$580 million and prepared to make a killing.
Murdoch may as well have spent his money buying up air. Social media websites are just about as flimsy. It takes nearly no money to launch one and you never know which will become popular enough for advertisers to pay attention. When News Corp. bought MySpace it was easily the world's top social networking site. Soon after, though, new competitors, like Facebook and Twitter, began to rival it in popularity. MySpace still has plenty of users, mind you, but I'd hardly call it a great investment. Ditto for all the other social networks out there, like Ning or Friendster. (Remember Friendster?) None of these websites has such a bullet-proof model that will prevent some new startup from stealing its eyeballs.
Just something to keep in mind before the mania starts again.