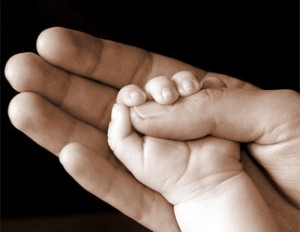 Prep work
When taking parental leave "plan for the best and prepare for the worst," advises Nora Spinks, CEO of the Vanier Institute of the Family. Plan to leave a week before your due date. That means prepping the people who are taking over your duties well in advance, leaving directions in case they have questions, and compiling a file of frequent contacts.
Keep in contact
You don't have to stay connected with work while on leave, but it's a good idea. You don't want to be passed over for a promotion or training. "Keeping in touch while you're away makes it a lot easier to get back up to speed," points out Deborah Gillis of Catalyst , a non profit group that helps women in the workforce.
Plan your re-entry
Negotiate a set of personal policies with your boss upfront so you can meet expectations without burning out. Do you have be at daycare by 6 p.m.? Or aim to be home to dinner three nights a week? Make it clear, Spinks advises. That way your boss can say: "I've already asked her to stay late twice this week—I'll ask someone else to do the third."
Ease back
Try going back to work part-time, says Erin Carrasco, an HR manager, mother of two, and the blogger behind realtechmom.com. "It allows you and the kids to get back into things slowly." Don't have that option? Then arrange to return to work mid-week. That first week is the toughest and it will make the transition easier if it's a short one.
Time crunch
Your morning routine will never be the same, so plan for the new schedule. Carrasco builds in an extra half hour to change and feed the kids, and keeps things organized by piling bottles, soothers, diaper bags, her laptop and other "work stuff" at the door each night so they're ready to grab and go. Try doing a dry run before you're actually faced with the morning schlep.