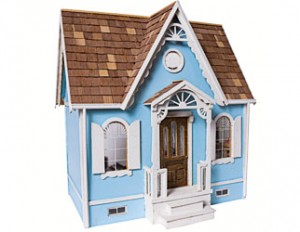 Like many Canadians, I had only a sketchy idea—okay, no idea—of the fine print in my home insurance policy when I found myself wading ankle-deep in water in our basement. A neighbour told my husband and I that "insurance companies don't pay for this type of thing," so we kept our insurer out of the loop. Had I checked our policy, I would have discovered that our neighbour was wrong.
I learned the hard way that if you don't know what you're covered for, your home insurance won't do you much good. Read on, and I'll fill you in, so you won't flush good money down the drain like we did.
What kind should you get?
Home insurance generally comes in three different flavours: basic, broad (also called "standard"), and comprehensive. Basic is cheap, but doesn't protect your home's contents, so it's not typically used by homeowners. Broad only covers you from "named perils" that are specified in the policy, and nothing else. Comprehensive, or "all perils" insurance works the opposite way: It covers you for all conceivable calamities except a list of excluded items—typically earthquakes and floods—along with natural wear and tear, mechanical breakdown, settling, and deterioration. This is the kind most homeowners get, and it's the kind that Fred de Francesco, an insurance agent with Hugh Wood Canada, strongly recommends.
If you get comprehensive insurance, be sure to run a comb through the exclusion list before you sign: "One company may exclude water damage, while another company includes it," says de Francesco. Similarly, "some policies may restrict coverage during home renovations, while others have no such clause," he says. Work from your home? Make sure your policy allows for this scenario. Otherwise, your insurer could decline to cover you when you make a claim.
You can pay extra to add "riders" to your policy to cover items on the exclusion list, and if you live in an earthquake-prone region in B.C., says Lindsay Olson, a vice-president at the Insurance Bureau of Canada, there's a case to be made for purchasing earthquake insurance separately.
Of concern to a broader range of Canadians, sewer backup "has become a big peril for today's homes," says Generations Insurance agent Vicki van Santen. If your base policy doesn't include it, it's the one extra you should probably always add.
How much coverage do you need?
Don't confuse the value of your policy with the market value of your home, which includes the land your home is sitting on. Your policy only needs to provide you with the funds to rebuild your home or repair its structure if it gets damaged.
These days most insurance companies assess the cost of rebuilding your home for you, so you don't have to worry about how much coverage to get. So-called "guaranteed replacement cost" policies cover the cost of rebuilding your home when it gets damaged, no matter what the amount—even if the insurance company underestimated how expensive it would be. Remember, though, that when you renovate, you have to let your insurance company know, says Olson, as that will affect the replacement cost.
A better deal
When you're buying home insurance, you're almost always better off using an independent broker who deals with a number of insurance companies, so he or she can get you the best price possible.
To keep your premiums as low as possible, consider bundling your home and auto insurance policies together. "Using the same insurance company for both could shave up to 15% off your total bill," says personal finance guru and author Gail Vaz-Oxlade. Other measures that could give you a break on premiums: a monitored burglar or fire alarm, a sprinkler system, and—believe it or not—quitting smoking. "Many fires are caused by careless smokers, and insurance companies recognize that non-smokers have a lower risk of fire loss," says Olson.
Don't forget what's inside
Most comprehensive home insurance policies include contents insurance, which covers the cost of replacing your belongings, up to a set amount. But Margot Bai, a former insurance agent and author of the book Spend Smarter, Save Bigger, says this is one area where you could save money by taking the "named peril" route and only insuring big ticket items.
"If you make a claim every time the dog chews on your dining room leg or you drop wine on your laptop, the company could decide not to renew you," she says. "You get contents insurance to cover the big stuff."