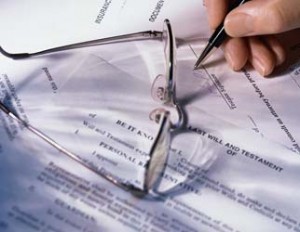 Carl Anderson is 76, has two grown children and a $2.5-million fortune that he made investing in the stock market. He also has a well-thought-out estate plan: when he and his wife Thelma die, his kids won't get a dime.
Is Anderson on the outs with his heirs? Not at all. But he brought them up to be independent. When his son and daughter were in high school, he decided that he would help pay for as much schooling as they wanted — and that would be the end of his parental responsibilities. Anderson, a retired school principal, wanted to give back to children in general by leaving the remainder of his cash to a foundation that will fund kids' charities for decades to come.
You might think that his son and daughter would be upset, but they're just fine with their dad's plans. They understand their father's reasoning and they're grateful because, as his portfolio has grown, he's continued to give them generous gifts. He set up Registered Education Savings Plans (RESPs) for his grandchildren and gave each of his kids cash that they could spend on anything they wanted. His son, a dentist, has already used his share to buy a summer cottage.
Carl's estate plan was successful because he took the time to think about the goals he wanted to accomplish, then worked backwards from there. To do as he did, ask yourself these questions:
What's the money for?
Too many people plan their estates by focusing only on how to minimize taxes. While taxes can be important, far more important is knowing what you want your money to accomplish. If you don't know what your goals are, how can you design a plan to meet them?
You may decide that your money will do the most good if you leave it all to your kids. Or, like Carl, you may decide that your money will accomplish more if it's left to charity or to somebody else entirely.
When do they need it?