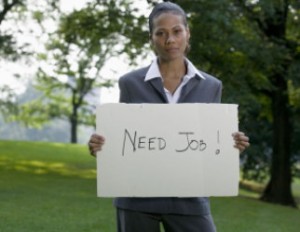 A foreign posting can provide a break from routine and gives you the chances to develop cross-cultural skills, experience immersion in a different culture and explore another part of the world.
Look within
If you work for a global company, your best bet is an interoffice transfer, says Travis O'Rourke of the international job search firm Hays PLC. "In our Toronto office, we have people from India, Australia, Scotland, Ireland and England," he says. "They offer a different perspective and fresh ideas to the company." Many companies have a policy to consider internal applicants—even those from abroad—before they can look elsewhere. But before you contact HR make sure you've informed your managers about your international ambitions. "Whoever you report to will receive a phone call for a reference check," says O'Rourke. "You don't want that person to be blindsided."
Make contacts abroad
No chance of a transfer? "Ferret out people who are doing what you want to do, where you want to do it," suggests Bruncha Milaszewski, a workforce consultant in Abu Dhabi. She suggests joining international industry associations, networking at conferences, and participating in online expat forums and local intercultural groups. LinkedIn works well too, says O'Rourke. "Find other employees who are associated with the company, even if they're not in a hiring position," he advises. "Tell them you think they've got a fantastic job and you're keen on joining the company in a similar role. People like to feel good about themselves. Very few of them will ignore you."
Ace the interview
Your first interview is often by phone, but Skype and video conferencing are increasingly used, says O'Rourke. Wear the same clothes as you would when doing a traditional face-to-face interview and "dress to impress," he advises. Make sure you've done your research on the position, the company and the location. "If you're asking questions in those areas, you run the risk of giving the impression that you're just kicking the tires of the company and you're not fully interested in relocating there."
Tailor your resume
Milaszewski's resumé contains a line that reads: "American, divorced, no dependents and able to travel within the region." It seems personal, but it shows the employer you're serious about leaving home. Set up a local phone number, and be sure to trumpet any language skills, international certifications or work permits. Finally, O'Rourke says if you're applying in a lower-cost country and aren't expecting Canadian-level wages, state your salary expectations.

Ask the right questions
Before you sign on the dotted line, make sure you know what you're getting into. Appropriate questions include: Will I be paid even if the work runs out, or if the project is delayed? Are there penalties or incentives associated with staying on for the agreed term? Do I get a housing allowance and an allowance for my children's schooling? Are health insurance and benefits included? What tax issues should I be aware of? "Get those details firmed up and down on paper before you give notice to your current employer or lease your house out," O'Rourke advises.