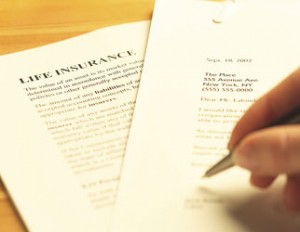 Two months ago, I was rummaging through my dad's safety deposit box looking for some papers when I came across a life insurance policy he had taken out in 1964. My father, who was standing next to me at the time, had all but forgotten about it. "It's not worth anything," he said. "I stopped paying the premiums 20 years ago." But I've since learned that if my dad dies before age 85, the policy will pay out $2,500, because it had a savings component that kept growing.
My dad's policy isn't the only forgotten one. There are hundreds of thousands of dollars in uncollected insurance payout money out there, and some of it could be yours. When policies are forgotten or lost, the beneficiaries never make a claim. And until an insurance company hears otherwise, it assumes a policyholder is still alive.
What should you do if you think you're the beneficiary to a policy but you can't find it? Start by contacting the deceased person's life insurance agent, lawyer and accountant. You can also check banking records to see if there are any cancelled cheques or passbook entries showing premium payments have been made. As well, check safety deposit boxes and contact the human resource centre of previous employers.
If you still aren't successful, try the OmbudService for Life & Health Insurance. The organization will do a search between three and 24 months after a person has died.
The good news is that once a claim has been made by one beneficiary, the insurance company will hold the money indefinitely for any other beneficiaries. "In many cases," says Frank Zanotelli of the Canadian Life and Health Insurance Association, "you can make a claim even after two years."