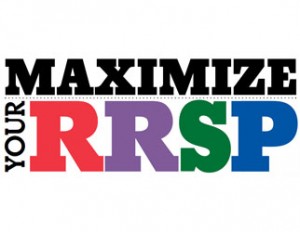 Want to stress someone out? Remind them that the RRSP deadline is coming up—fast. For many of us, it's a February frenzy as we try to scrape together some funds to make a meager RRSP contribution. The deadline also forces us to think about a touchy subject: Will our retirement savings be enough to live off comfortably when we quit working? Take heart: you're probably already doing a lot of things you need to do in order to guarantee yourself a comfortable retirement. Perhaps all you need are some small adjustments to bring your stagnating RRSP returns back to life, or to find a way of squeezing a little more into your investment account.
Even small RRSP contributions can help.
To maximize the benefits of RRSPs, you need to make the right financial moves at every stage of life—your 20s, 30s, 40s, 50s and 60s. With a section for every age, we're going to show you how to make the tough decisions needed to stay on course. To help, we've asked other Canadians to share their own struggles and successes at each stage of life. So if you feel you haven't been making the most of RRSPs, read on.
Maximize your RRSP: Your 20s, Getting started
Maximize your RRSP: Your 30s, Learning to juggle
Maximize your RRSP: Your 40s, Just keep swimming
Maximize your RRSP: Your 50s and 60s, The home stretch