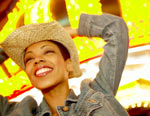 If you're currently living the single life, you already know it has lots of advantages. You get the whole bed to yourself. You can watch what you want on TV. You can move to a new city on a moment's notice to pursue the career of your dreams. You can live the life you want—and you don't have to compromise.
Except, perhaps, when it comes to your finances. In that realm, it's hard not to feel that couples have it better. After all, when you book a hotel room, you often pay just as much as a couple does. When you go grocery shopping, everything seems to be packaged for two (or more). There's no family discount for you at the zoo, and if you get sick and can't work, there's no one to fall back on.
Scot Blythe, a 50-year-old writer in Toronto, is all too familiar with the extra financial cost and worry that comes with living solo. "Not only do I have to bear the brunt of housing costs fully on my own, but then there's Internet, cable, magazine and newspaper subscriptions. Couples can share the cost, but I have to pay for everything on my own. Even something as simple as ordering a takeout pizza is more expensive."
After spending six years in post-graduate studies and several more years working in writing jobs, Blythe is starting to worry about keeping up. "For the past few years I've been worried about having enough money to live on in retirement," he says. "It's scary. I'm determined to save as much as I can for my future."
To remedy the situation, he has put himself on a strict budget. After paying for his rent, food, utilities, transportation and other expenses, he makes regular RRSP contributions and invests in several mutual funds. But he's not sure he's doing enough. "It can be stressful. There's only me to rely on and after taxes and expenses, one income—even a fairly large one—doesn't go very far."
Singles everywhere share Blythe's concerns. With both women and men marrying later in life, and more and more of us opting not to marry at all, singles are now the official majority. According to Statistics Canada, 52% of Canadian households are headed by single people, and that percentage is growing higher every year. Not that you'd guess that from reading most personal finance advice. It's always couples this, and couples that. What about the singles?
To help correct this gross oversight (and appease the dozens of readers who have written to us complaining that we only feature couples in our Family Profiles) we here at MoneySense have decided to help our single readers get on the road to good financial health with a unique guide, just for them. Much of the advice for singles is similar to that for couples, but we'll aim to focus on the financial issues specific to the single life, namely the fact that you're often supporting a family on one income, you have less security because there's no second breadwinner, and you have to be more self-reliant, especially if you want to plan for an independent retirement. Whether you choose to be single, you're divorced, or you have lost a spouse, read on. Here are the key strategies that all singles should adopt to ensure wealth, security and peace of mind.
Track your costs
Singles of all ages face discrimination in housing, taxes, child custody and even travel and entertainment. All of these things can result in disproportionately higher costs per capita for singles than married couples. For instance, a couple with two incomes generally has an easier time qualifying for a mortgage. The cost of a single hotel room or cruise ship reservation is often little different from a double.