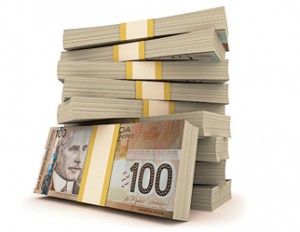 2%: High-interest savings accounts
Five Manitoba credit unions tie for first place. Achieva Financial, AcceleRate Financial, MAXA Financial, Outlook Financial and Steinbach Credit Union offer accounts to residents in every province and territory. All five have their deposits insured by the industry-financed Deposit Guarantee Corp. of Manitoba. For large sums, you can earn more: Steinbach Credit Union, for example, pays 2.2% on amounts over $250,000.
3%: Tax-Free Savings Accounts
Vancouver's Peoples Trust and Canadian Direct Financial, a division of Alberta's Canadian Western Bank, are both offering 3%. These aren't just teaser offers: rates have been unchanged for several years. Peoples Trust requires written notice for withdrawals and deposits up to $100,000 are covered by the federal government's Canada Deposit Insurance Corp (CDIC). Canadian Direct Financial's accounts are also insured up to $100,000 by CDIC, but the service isn't available in Quebec.
3.15%: Five-year registered GICs
The best rates for a GIC that you can hold inside your RRSP, RRIF, RESP or TFSA are currently being offered by ICICI Bank Canada, a wholly-owned subsidiary of Indian giant ICICI Bank Ltd. The GIC is insured for up to $100,000 by CDIC and there is a $1,000 minimum. Available in all provinces and territories.