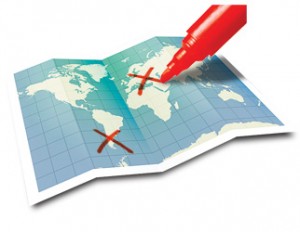 A decade or so ago, the idea of investing in emerging markets like Brazil and India seemed crazy. But the brave investors who bought Brazilian stocks, for example, had the last laugh, with annual returns averaging 38% between 2002 and 2007 before levelling off.
If you missed the emerging markets boat, you might have a second chance: new 'frontier markets' funds. These include companies in countries such as Nigeria, Kazakhstan and Qatar, touted as having the potential to become the next emerging markets. You can buy a slice of the action with the iShares MSCI Frontier 100 Index ETF (FM).
Analysts say frontier funds promise increased diversification but it's not that simple. First, you must make sure your current funds aren't already invested in frontier markets. There are also geopolitical risks, uncertain capital market regulation, transparency and liquidity issues.
You could argue adding frontier markets to portfolios increases returns and lowers risk. However, simply subjecting portfolios to more risk won't guarantee you'll get more return—only the potential for more return. Personally, I'm not comfortable committing enough of my portfolio to frontier markets that their performance will make an appreciable impact, so I'm happy to watch from the sidelines for now.