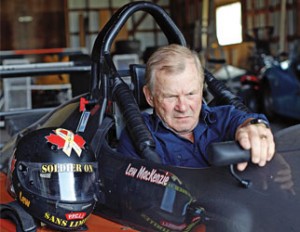 "Colonel, you should know that I can't even balance my Visa account, and now I have a billion-dollar budget and 10,000 soldiers to care for. Your job is to keep me out of jail for the next two years!"
It was September 1992, and I was talking to my comptroller at headquarters in Toronto just before taking command of Ontario's army personnel. I had just two years to go before compulsory retirement, and I'd just returned from heading up the United Nations mission in Sarajevo, which had become the lead media story worldwide. The hard work of thousands of Canadian and international soldiers had made me look good—and generated lots of (mostly) positive publicity. But as I explained to the good colonel, while I was confident I knew how to attack a hill held by an enemy, train an army, or act as a judge when a subordinate screwed up, properly accounting for the huge sums of money at my disposal was something else.
Due to the intense publicity, our political leadership saw value in sending me to the U.S. and abroad to try and explain what was actually going on in the Balkans. These tasks, combined with the interest from the media, meant I was increasingly unable to attend to my day job, and within a year I ended up taking early retirement from the Forces.
Every time I'd considered retirement, I imagined myself selling Porsches at a dealership in Toronto. I was an amateur race car driver, and it seemed like a good fit. But as soon as I officially retired and took off that uniform, offers of directorships poured in from national charitable organizations. The focus of these jobs was always on finances, with fundraising as the No. 1 challenge and priority.
Initially, I camouflaged my financial illiteracy, but then offers to join corporate boards started to appear. The line was always the same: "Just a few meetings a year. It won't take a lot of your time." And, just like with the charities, the No. 1 concern for each and every board was always related to finances—inadequate margins, exchange rates, to hedge or not hedge, rising financing rates, and the like. As an independent director, I found myself on a number of audit committees. With no colonel or expert staff to point me in the right direction, I turned to the Internet. I was relieved to find a staggering amount of information to fill in my knowledge gaps.
For the next half a decade or so, I was quite comfortable with my board responsibilities—that is, until 2001, when scandals prompted change. Enron, WorldCom, Arthur Andersen and others hit the fan and engrossed the media. The scandals were followed by the U.S. Sarbanes-Oxley Act—which aimed to regulate public boards—and Ontario's Bill 198—which tightened regulation on securities sold in the province.
While these new rules were a fortuitous development for the accounting and legal professions, they became an expensive and challenging endeavour for corporate boards. Those "few meetings a year" became monthly rituals. The good news is that directors, including yours truly, were forced to take our board responsibilities even more seriously. I even became somewhat financially literate.
Yet even this newfound responsibility couldn't dissuade me from my expensive race car driving habit. During my first 20-odd years in the sport, I always paid the bills from my own pockets. But my journey from Sarajevo to board member also ended up having an impact my racing. During a stopover in New York while en route from the Balkans to Canada, I was interviewed by Larry King. Near the end of our chat he asked: "General, what are you going to do now?" I responded: "I'm going to compete in the Moosehead Grand Prix in Halifax, Nova Scotia." He wished me luck and the interview was over.
Ten minutes later my hotel phone rang. It was Harrison McCain of McCain Foods. "General, what colour is your race car?" It was black, I said. "I think McCain's golden fries would look good on your car. Would you accept $10,000 to sport our logo?"
Five minutes after that, Derek Oland of Moosehead Breweries called and offered to waive the race fee, pay for hotel accommodation and a rental van, provide a set of race tires, and a few thousand dollars for "incidentals" if I would confirm my attendance at the Halifax Grand Prix. Shocked, I replied: "I was coming anyway, Mr. Oland, but I'd be pleased to accept your offer."
For the first time in almost 30 years, someone else was footing the bill for my passion. This payoff had nothing to do with my racing ability. It was the result of a whole bunch of soldiers who had made me look good during the Sarajevo mission. And because along the way, I'd learned to balance my personal accounts—even if I took an unconventional road to financial literacy.