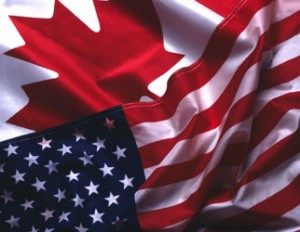 We have great news for investors: MoneySense has just released the latest edition of the Top 200, a much anticipated annual list of stock picks. You can download the entire package here.
This year marks the eighth in a row for the Top 200 tradition which, I'm pleased to say, has been very fruitful. It also happens to be another year in which MoneySense's Top 200 All-Stars have managed to outperform the market. If you had bought equal amounts of the All-Stars and rolled your gains into the new stocks each year, you'd now be sitting on a 15.5% average annual return over the last seven years, not including dividends. By way of comparison, that's almost 11 percentage points higher than the annual return of the S&P/TSX Composite (XIC), which climbed 4.6% a year over the same period. This year, you can purchase the list of our new crop of All-Star stocks online as part of our Top 200 Premium Package.
Last year we found that our All-Stars bested every single Canadian equity fund over the prior five years and we were compelled to peek at the numbers again. When we did, we discovered that over the last five years, our All-Stars have beaten more than 95% of Canadian equity funds, in either the pure or focused categories.
We're pleased as punch with our performance record. If you had split $100,000 equally among our original All-Stars seven years ago, then sold them and rolled your gains into the new batch each year, your portfolio would now be worth $273,000—almost triple your original investment (not including dividends). Still, we want to stress that while we've done very well over the last seven years, those kinds of gains don't come without risk. It's almost inevitable that we will run into a soft patch. While we believe that our stock picking methodology should work well over the long term, we know—and you should too—that we can't predict the future. This year's All-Stars could disappoint.
And despite tough times in America, our U.S. All-Star stocks—those American stocks that combine the best value and growth attributes—have once again beaten the markets. Over the last year our U.S. All-Star team advanced 3.7% over the year, not including dividends. Meanwhile, the S&P 500 (SPY) trailed by 1.2 percentage points, gaining just 2.5% over the same period. Those aren't huge gains, but they're not bad considering the state of the markets.
We hope our track record will whet your appetite for this year's Top 200 and Top 500. As in prior years, we sized up each of the largest companies in each country and graded each one on its investment merit. In our Premium Top 200 Package, we deliver an easy-to-use scorecard festooned with just the sort of information that appeals to most investors. In fact, we think the Top 200 gives you a more objective guide to large Canadian stocks than you're likely to find from any other single source.
Importantly, the Top 200 and Top 500 offer a logical and consistent approach to selecting stocks that isn't influenced by feelings or fleeting fads. Instead we take a tip from Mr. Scrooge and apply hard-headed reasoning. We do not rely on gut instincts or nog-induced visions of the future. Our results are based purely on the numbers. Our opinions about a company don't enter into it.
We begin by identifying the largest 200 companies in Canada and largest 500 in the U.S. by revenue. Using Bloomberg data, we evaluate each stock, first for its attractiveness as a value investment and then on its appeal as a growth investment. (Value investors like profitable stocks that trade at low multiples of book value and pay juicy dividends. Growth investors like companies with expanding earnings and sales.) Our value and growth tests are driven by sophisticated calculations, but in the end we reduce everything about a stock to two grades: one for its value appeal, one for its growth potential.
The grades work just like they did back when you were in school. The best are awarded an A. Solid firms get by with a B or a C. Those in need of improvement go home with a D or even an F. A select group of stocks—those that manage to achieve at least one A and one B on the value and the growth tests—make our All-Star list. Only nine Canadian stocks and 20 U.S. stocks got the honour this year.
Our Premium Top 200 Package includes our list of All-Stars as well as sortable spreadsheets detailing everything investing-savvy investors need to know about Canada's Top 200 and the America's Top 500 stocks. As a bonus, we have also included ratings for the next 100 Canadian stocks by revenue (so ratings for the Top 300 Canadian stocks in all), as well as ratings for the next 200 American stocks by revenue (so ratings for the Top 700 U.S. stocks in all). Finally, we threw in a complete copy of the Top 200 and Top 500 stories from MoneySense magazine.