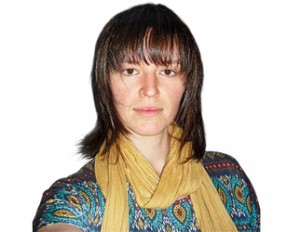 "I paid for two university degrees on my own and graduated without debt"
Lydia Kardum, 29 // Ottawa
I don't come from a wealthy family. Actually I lived in a van and a motel for a short period. It's hard to identify oneself as poor, but that's the truth.
As far back as I can remember I had part-time jobs. When I started attending the University of Ottawa I had a retail job and also became a teaching assistant. For the first two years, I got scholarships. In my third and fourth years, I used all my savings to pay for tuition and books. For the last term of my Master's in English, I paid my fees in installments, as I just didn't have enough. I used all my part-time income, HST rebates and tax refunds to pay for university. If it meant eating eggs and ramen noodles, then that's what I did. I never had student loans and didn't want any.
After graduation, I got a full-time job as an administrative assistant making $12 an hour. The winter of 2009 was tough for me. Buses were on strike and my dad was ill with cancer. He died soon afterwards. My mom had to work less to take care of him. We were all living on $28,000 a year, most of it coming from my earnings. Often I had to pay for our groceries on credit cards.
But then my luck turned. I found a good $40,000-a-year job and became determined to build an emergency fund. These days, I follow a savings plan and avoid debt at all costs, even though half my income goes to rent.
Stuff doesn't mean much to me. If I spend, I spend on experiences. Earlier this year, I went to DisneyWorld and spent $200 for rowing lessons. I love books, but use the library. I try to squeeze the most out of every dollar and it's starting to pay off—I'm now debt-free with a net worth of $11,000.
More from the "Making it Happen" series:
How we paid off our debt
How I started and sold my business
How I thrived financially after divorce
How I built a solid portfolio
How I became a landlord
How we paid off our mortgage early