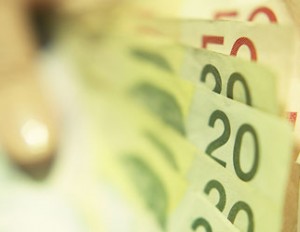 The Bank of Canada opted to keep its trend-setting interest rate at 1% Wednesday citing sluggish economic growth until 2013. The slowing housing market has taken some pressure off central banker Mark Carney to raise rates in an attempt to head off a potential real estate bubble.
It's shaping up to be a banner year for ETFs in Canada, according to BMO. The market is experiencing double digit growth in 2012 and now stands at $50 billion in assets under management. Canadians continue to pour their money mostly into bond ETFs while dividend-based ETFs are also growing. Read the full report here.
And in another report from BMO, the bank also found that more Canadians feel prepared to handle a financial emergency in 2012 compared to last year (66% vs. 40%). Still, a full-quarter of survey respondents said they couldn't last longer than three months on their contingency savings. Nearly of half participants hold their emergency funds in a savings account with 29% using a high-interest savings account. The rest keep their savings in investments outside of a registered plan including a Tax-Free Savings Account (TFSA).
At least $30 million of Canadians' hard-earned money was lost to mass-marketing scams between Jan. 1 and June 30 this year, according to the Canadian Anti-Fraud Centre. Western Union has these tips to help consumers  detect fraud.
The Investor Education Fund revealed it's first of eight universal truths about your money Wednesday. The list was compiled to address the basics of financial management that apply to all Canadians, regardless of age, gender, culture, income and profession. So what's the first truth? Here's a hint: The answer lies within. Visit www.GetSmarterAboutMoney.ca for more.