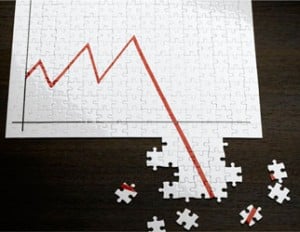 September is traditionally a terrible month for stock markets. Here's a look at average September gains sine 1896, courtesy of Mark Hulbert of MarketWatch. Don't say we didn't warn you. In the meantime, why not check out this model portfolio build for stable and solid returns?
According to a recent Desjardins  survey, a full 30% of Canadians did not know whether their credit card comes with travel insurance. Another 32% knew that it does but knew little about the coverage itself. Chances are many of these consumers are needlessly doubling up on insurance  while others could be travelling with a false sense of security. MoneySense's newly updated Credit Card Selector Tool can help you determine if your card has travel coverage built in.
Tiger Woods has become PGA Tour's first $100 million golfer. Woods finished third in the Deutsche Bank Championship on Monday,  pocketing a cool $544,000 and pushing his career tournament winnings to $100,350,700.