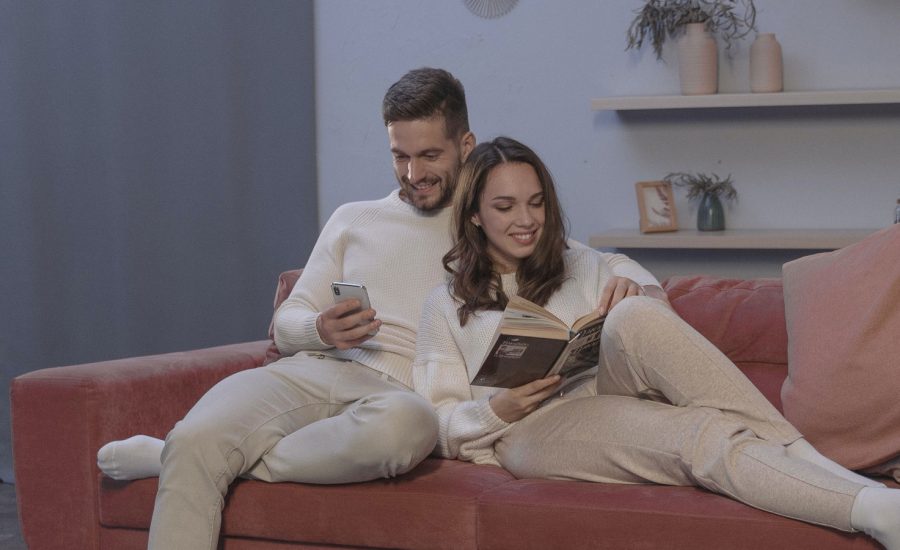 With the recent news that bank fees have increased during the pandemic and challenger banks like Neo Financial promising no fees on accounts, switching banks may be at the forefront of your mind. But having a good understanding of bank fees—what they are, how they're determined and the kind of service you can expect without paying them—will help you make the best banking decision for your lifestyle. Read on to learn the information you need to know about bank fees.
Types of bank fees and the services they provide
The type and amount of fees charged vary by institution, so it's always important to do your homework. Here are some common and not-so-common fees charged by banks and other financial institutions.
Monthly service fees
This is a flat rate charged each month to keep your account active. You can expect to shell out around $4 for a no-frills account and more for perks like cheques or unlimited transactions. Some accounts require you to maintain a minimum balance at all times or you'll incur additional fees.
Transaction fees

Transactions include deposits, withdrawals, Interac e-Transfers or bill payments—basically, anything that involves moving money through your account. You might think these would be covered in a monthly service fee, but unless you have unlimited transactions (which usually comes at a premium), you'll pay extra. Transactions completed over your monthly limit usually run around $1 to $1.50 each.
ATM fees
While many banks include ATM transactions in their packages, you'll typically be charged if you use a machine that's not in your bank's network. These may show up as a "Network Access Fee" of around $2 charged by your bank and/or a "Convenience Fee" ($4 to $5) levied by the ATM operator—or both. That's an extra $6 to $7 for the convenience of using a bank machine.
Lost card fees
If you lose your bank card, replacing it could cost around $5 per card.
Non-sufficient funds (NSF) fees
If you make a withdrawal from your account and you don't have enough money to cover it, you'll be charged an NSF fee. These usually run around $45 or more. Obviously, you can avoid this by maintaining a positive balance, but many of us at one time or another have written a cheque they forgot about or overestimated our funds. You can avoid this fee by adding overdraft protection (see below) to your account—but that usually comes with a monthly fee, too.
Overdraft protection fees
Setting up overdraft protection (a financial product that covers cheque and debit withdrawals that exceed your account balance so that you avoid non-sufficient fund fees) differs between institutions, but you can usually find a package that only charges you if you use it. The rate may be as low as $5 or $10 per month or more.
Paper statement fees
With most documentation having moved online, it's no surprise that banks don't usually automatically offer paper statements anymore. Receiving one can cost you around $5.
Account closure fees

Some banks charge around $20 to close your account. Sometimes this fee is waived if you go into the branch in person.
Can you get the same quality of service and security in a no-fee account?
The short answer is yes, if you don't mind not being able to go into a branch to take care of your financial affairs. Take, for example, Neo Financial. Neo is an all-digital, Canadian financial services company that offers a no-fee savings account with no minimum balance requirements, no monthly or annual fees, unlimited free transactions and all the usual perks of an everyday bank account. And its regular interest rate of 1.30% – you earn 130 times on your deposits. (The typical interest rate on a savings account is less than 0.01%–but on a high-interest savings account it is usually 1% to 1.5%).
Security is a crucial issue when it comes to your finances. Some fintech companies like Neo and other challenger banks are insured by the Canadian Deposit Insurance Corporation—the very same insurer the bigger banks use. It ensures that up to $100,000 per account is covered should the financial institution go bankrupt.
What are the advantages of a no-fee account?
The most obvious advantage of a no-fee account is the savings. On average, Canadians pay more than $216 on fees. That's $200 you could put towards your savings where, if you're using Neo Financial, it will accumulate interest. For Canadians looking for ways to stop paying banking fees, a digital no-fee account may make sense.