I was fortunate enough to attend the 2016 Canadian Personal Finance Conference (#CPFC16) in Toronto back in November. This two-day event featured some of Canada's top personal finance influencers; bloggers, writers, speakers, disruptors, and commentators speaking on a variety of money related subjects. Presentation topics ranged from a discussion panel on Canada's housing market to an 8-year-old tax whiz schooling us on the RRSP vs TFSA debate. The conference also provided an opportunity to check out some of the latest "fin-tech" offerings, products designed to help people manage their money better…and easier. Let's take a look at three products designed to help you with your finances in three very different ways.
No. 1: Sensibill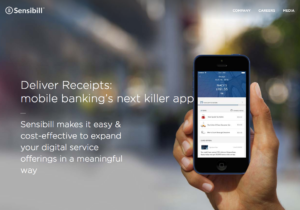 Toronto-based Sensibill is on a mission to eliminate George Kostanza's big wallet by changing the way we manage our receipts and invoices. In short, they want to make it paperless.
Sensibill is partnering with the banking industry to make it easy for you to store and retrieve your receipts online. Sensibill integrates their software into a banks existing web infrastructure to help them provide an easier, digital way for clients to manage their receipts. Customers can simply take a picture of a receipt with their smartphone and Sensibill's technology will capture the receipt and automatically sort much of the information on it. It will recognize the vendor, value spent, and how much of the expenditure is price, tax, discount or even loyalty points.  It then sorts your receipts into digital folders making it super easy to retrieve specific information. No more searching through wallets, purses or old shopping bags to find the receipt for that now broken thing-a-ma-jig you bought six months ago.
Customers will also have the option of e-mailing their transaction details directly to an individualized email account at their bank, eliminating the need for paper receipts altogether.  Sensibill's technology can now be found in Scotiabank's e-receipt feature, expect other banks to roll out their respective versions in the future.
No. 2: DROP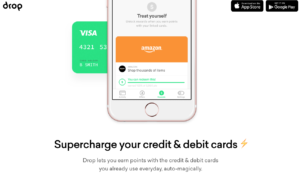 Drop is a free, mobile based loyalty program that rewards customers by allowing them to earn points at some of their favourite retailers whenever they pay with their debit or credit cards. These points are in addition to any rewards being earned through your regular loyalty programs meaning it's easy for users to double-dip. Also, as the DROP program works by linking directly to the customer's debit or credit cards, there's no awkward in-store searches to find the right card or any multiple attempts to get a loyalty app to scan. Once your DROP account is set up, points are awarded "auto-magically" upon debit / credit payment, making the experience perfectly seamless. Set up is also easy. Just download the DROP app, choose five retailers from the list of companies DROP has partnered with, link your cards and you're good to go. Points can be redeemed at a number of different retailers.
I'm not usually a fan of reward programs, in fact I've ranted about some of my concerns with them in this very column (read: No rewards for bad behaviour), but there's something strangely alluring about what DROP is doing in that it aims to reward customers for doing what they are already doing. And that's the key. For example, if you are one of the many Canadians who tap their debit card at their local Tim Hortons every morning in exchange for a large double-double, why not choose Timmies as one of your DROP retailers and get a little daily reward with your coffee?
No. 3: AutoInvest.ca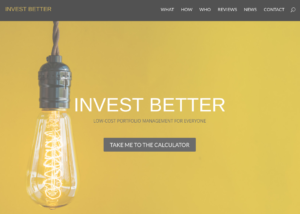 Autoinvest.ca is the brain child of Sandi Martin, a Gravenhurst-based fee-only Financial Planner at Spring Personal Finance and John Robertson, author of The Value of Simple, who also blogs about all things money at HolyPotato.com. Together, they are affectionately known as "Spring Potato" and they have collaborated to create a web-based calculator that objectively compares the cost of investing with each of Canada's automated online investment services, more commonly known as robo-advisors. There are lots of robos out there and trying to determine which one is least expensive can be a surprisingly daunting task. Some companies charge a flat fee per month and those fees can vary depending on how much money is invested. Other robos charge a percentage of the assets invested, which can also differ based on the provider and the amount invested. On top of all that, the individual portfolio costs will differ depending on the risk profile of the investor. John and Sandi took all this into account (and more) when designing AutoInvest.
The website thoroughly explains the methodology they used and the calculator asks users for five simple inputs:
*Account size,
*annual contribution,
*province or territory,
*profile type (conservative, balanced or growth) and
*timeframe.
And presto, the site will tell you which investment service is best for you (based on cost) and will list all the participating companies from least to most expensive.