Before you can take control over your finances, you have to know where your money is going. The most common advice? Start a spending journal. To which we say: Get real. Journals are tedious, time consuming and a royal pain. While the advice is sound, the solution is flawed. Even die-hard financial nuts admit they quickly give up on it. The good news is there are easier ways. Here are three smart ways to track your spending—with minimal effort:
1. Charge it all
Putting all your purchases on one credit card is an easy way to track your spending. Some issuers even categorize purchases on your monthly statement. The key is to stick to one card and pay off the balance each month. Most banks now also provide tools to track spending on your debit card. Use them to tell you where you're spending, then look for unnecessary expenses.
2. Instagram it
Need some added accountability? Use your smartphone to take photos of everything you buy, and post them to a private Instagram account. Include the cost in the comments. At the end of the month you'll have a visual record of all your incidental purchases. If you're a compulsive spender, you might even invite a partner to help you rein in bad habits.
3. Spendee it
Spendee is one of the simplest budgeting apps out there. Free for iOS and Android, it lets you set a budget that refreshes each payday and deducts recurring expenses. Key in and categorize your purchases and the app provides you with a live graph showing where your money is going. A pro version, at $17.99 a year (or $2.39 a month) lets you track multiple budgets with a spouse or partner.
This article was originally published January 2016
---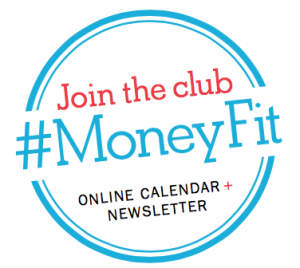 Want even more tips to shape up your finances? Join the Money Fit Club to curb spending, boost your earnings, lower your taxes and more!
Learn to tone your money muscles all year long with our interactive calendar and sign up for our weekly newsletter for advice straight to your inbox.
---