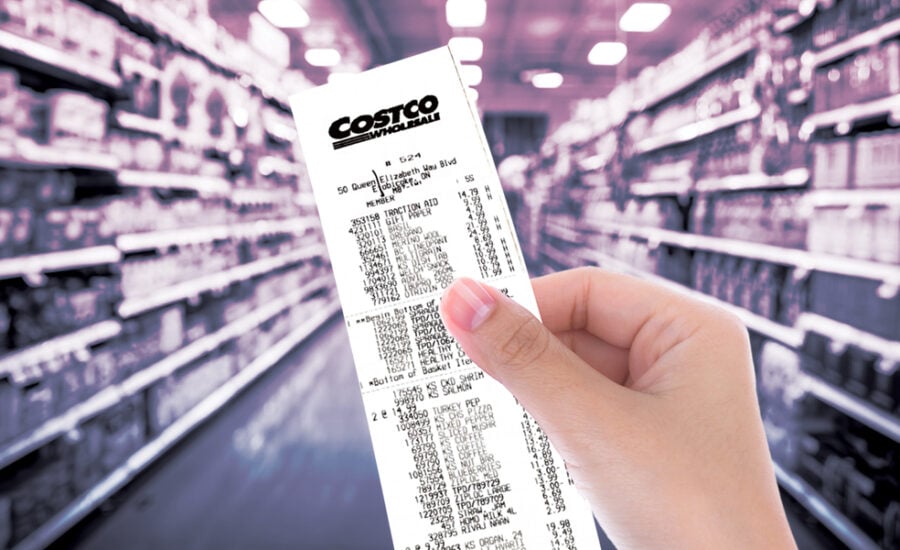 A family of three including a toddler in tow does a monthly Costco trip in search of grocery deals with a strict shopping list in hand. With their son in Junior Kindergarten and both parents working full-time as software engineers, they are time and budget conscious. Having been burned by what they call the "Costco Curse" — treasure hunting and overspending at Costco — they aim to plan ahead. Yes, shopping at Costco can offer value on flats of food, but is it always a fair price? I had a look at one of the family's recent trips to value retailer to find out if they were spending smartly and if their shopping habits could impart any do's and don'ts for the Costco-obsessed.

1. Save 78% on OTC medication
Three over the counter (OTC) medications account for 6.7% of this total bill. Spending $38 on nasal spray and Advil may seem steep, but based on unit cost this is a low price to pay for large sizes of common remedies. For example, Costco's Kirkland brand 200mg ibuprofen costs 2.2 cents per tablet — a 78% savings over Walmart's 200mg Advil priced at 10 cents per tablet. Generic OTC medications must be medicinally equivalent to the better known brand name product, so it's worth comparing prices on value-sized pharmacy items at Costco.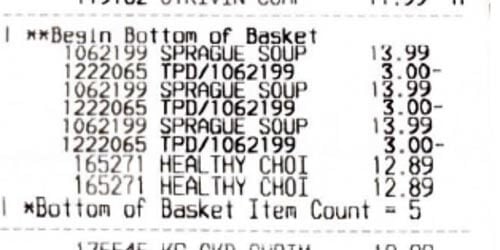 2. A 63% case for savings
Paper products, fresh produce, and canned items are often sold by the case at Costco, leaving consumers wondering if the bigger size is the best deal. This family has a strong preference for organic soup, spending around $60 on five cases (44 cans) of chicken and lentil soup at $1.36 per can. Comparable cases of organic lentil soup can be found at online retailer mrcase.com selling for $3.75 per can — giving Costco a 63% savings price advantage.

3. The spice is right
Costco sells 190g containers of Club House basil and oregano for $4.79 (or $2.52/100g), while Walmart sells 21g of the same brand for $4.97 (or $23.67/100g). Buying these herbs at Costco is a huge deal with 89% savings. But let's be honest: you can find an additional 38% savings at Bulk Barn, just without the packaging or brand name.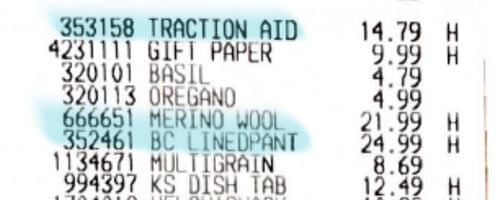 4. Fight the urge to splurge
Despite spending $62 on what seems to be an impulse purchase on men's clothing, this family says the winter items were planned. Because traction shoe grips ($14.79), a merino shirt ($21.99) and lined snow pants ($24.99) are not regular Costco warehouse items, it would be easy to see them as part of Costco's "treasure hunt." That's when prominently displayed merchandise creates a buying urgency because the product is limited, making it a so-called found treasure.
Bottom Line:
If you shop with a strict list, know prices of comparable quantities, consume larger amounts of produce before it spoils, and can resist Costco's impulse product displays then you can save some cash at the wholesale store. This family may be splurging on a few snacks and could save a few pennies on herbs, but they stick to their list and know their budget. The biggest takeaway for readers? Skip the brand names when buying over-the-counter medicine for enormous savings.
Kerry K. Taylor is a financial journalist, author, speaker, and blogger at Squawkfox.com
---
This post is part of Spend It Better, a collaboration between Chatelaine and MoneySense about how to get the most for your money. You can find out more right here.
---