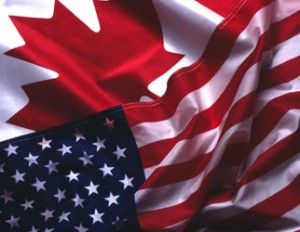 Not every deal is a great deal; buying poor quality at a low price is a short-term scratching of your consumer itch that's just a waste of money. Even stuff that seems to be priced for quality sometimes isn't as good a deal as it first appears. If you're heading south to do some outlet shopping, take some time to do the following:
Plan your trip
Do the stores you're planning to hit have online sites that offer coupons you could use to boost your savings? Can you sign up ahead of time for an outlet mall's newsletter or special offers?
Make a list
If there are things you're specifically shopping for, make a list so you don't get distracted by all the well-priced other stuff that may grab your attention. Know what the regular price is so you know how good a deal you're getting and you're not counting on the price tag to show you the "original price." These tags are remarkably unreliable.
Also note that some high-end brands have lower-quality goods made specifically for their outlet stores, so you're not getting the same quality even if the name is the same. If all you're after is the label, hey, you're a dope, but you'll get a deal.
Take a slush fund
You never know what you'll come across that'll make a great gift for your sister-in-law's baby shower or your mom's next birthday. Be careful that you don't get carried away by all the great deals, but keep your eyes open for those terrifically priced items that can save you money down the road. When you hit the outlet store, you head straight for the clearance section first (usually at the back of the store) to take advantage of the best deals.
Dress comfortably and eat before you go shopping
If you're trying on clothes, choose something easy to slip in and out of so you don't get frustrated and eliminate the try-on stage of your decision-making. Getting a great deal home only to find that it doesn't fit sucks.
Check your purchase carefully for flaws
Some products are perfectly fine and are being discounted because they are overstocks the store couldn't sell before the new styles arrived. But some deals are because the product is a factory second or an "irregular", meaning it has minor flaws. Scratches, dents, missing buttons, may all have very little impact on your enjoyment of the item. But you should know what the flaw is and not be surprised when you get home to find less easily ignored draw-backs to your newly acquired bargain.
For goodness sake, if you make the trek and the deals are not as you expected, or you can't find what's on your list, don't compound your costs by buying crap just to make the expedition worthwhile.