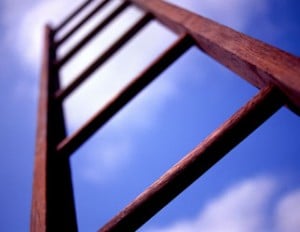 I learned everything I know about money from my dad. Even though he had little formal education, he understood how money works, how to get it and how to make it grow. One moment stands out in my memory: it was a Sunday afternoon when I had just turned 12. Dad took his tan leather briefcase down from the top shelf of his bedroom closet, pulled out his notebook and preceded to show me how to create what I now know was his personal financial plan.
That afternoon, at our kitchen table, he showed me how saving can earn you money through compounded interest, and how owing money can bury you in debt. His message? If you have a financial plan, you have choices—and having choices and setting goals is what leading a successful and satisfying life is all about.
My dad's personal financial plan was his road map, helping him navigate to his dreams. And the roads to those dreams were built on details. For instance, dad always knew exactly what his take-home pay was, how much the family spent every week on groceries and gas, and how much he needed to save each month to pay off his mortgage in 10 years—his main financial focus when I was growing up.
His plan wasn't just about counting pennies though, it also allowed him to plan for luxuries—and pay for them in cash. That's why there was a special column in his plan for $50 in weekly savings towards a family trip to Italy. He had a system he believed in, and made sure the household finances were managed effectively.
These days, most people I know don't have a financial plan. We spend a lot of time planning for other aspects of our lives, such as our careers, marriages and having kids, but many of us fail to build a plan to achieve our financial goals.
If you would like to stop wondering about whether you'll ever realize your financial goals, and build a plan to actually reach them, I can help. Read on and I'll not only show you how to build a proper financial plan, I'll take you through each step, complete with worksheets and a blank financial plan template that you can fill in at the end. Follow my simple instructions and in no time at all, you'll have the peace of mind that comes with a professional-quality personal financial plan—without having to pay a financial planner a dime.
1. Talk to your spouse
Most couples never talk to each other about their financial goals. If you're in a relationship, before you roll up your sleeves and dig into the numbers, talk to your spouse about what you want to accomplish. "Have a brief conversation about goals, values, and what kind of lifestyle you want," says Karin Mizgala, chief executive officer of Money Coaches Canada, a national network of fee-only financial experts based in Vancouver. "That's key to a good start."