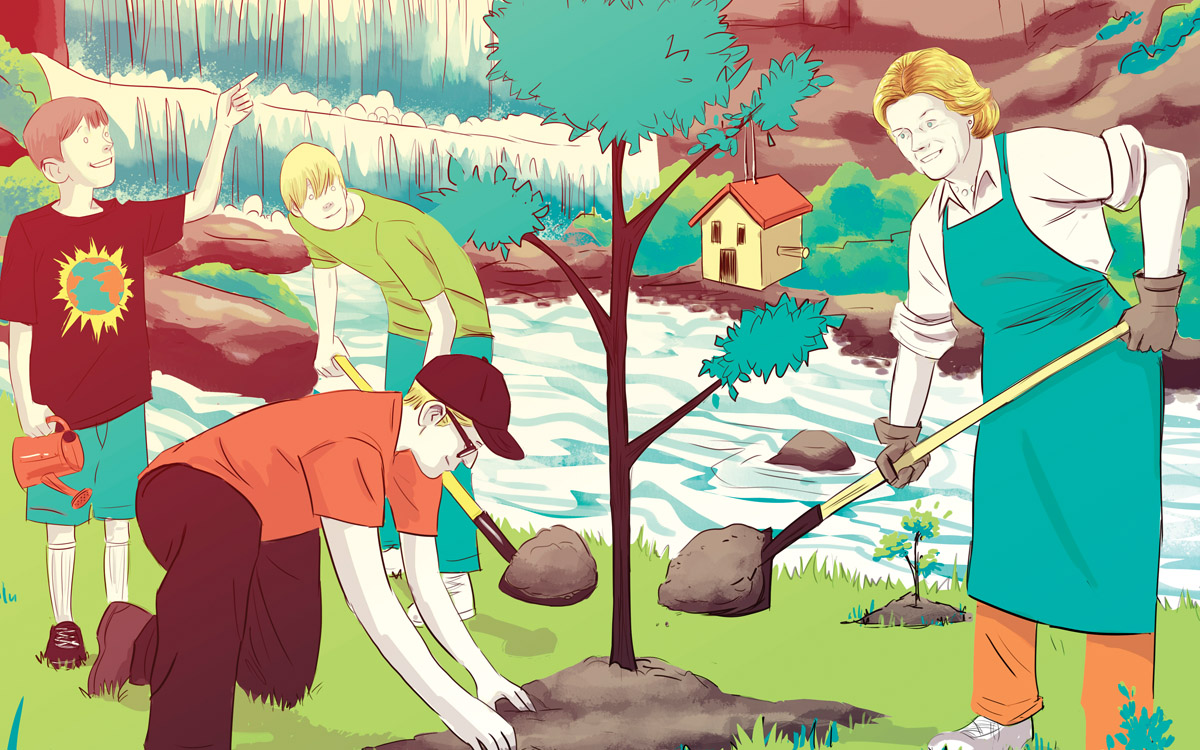 One sunny fall afternoon 12 years ago, Joanna Murphy was happily entertaining friends and family with an outdoor barbecue of steaks and ribs when she heard a huge bang from her garage. In a freak accident, the still her husband Ted was using to make vodka exploded, shooting debris everywhere. Ted, a machinist, was killed instantly. "At the time, I was three months pregnant with my youngest son," says Joanna, 52, of Windsor, Ont. "I've been raising my three boys on my own for almost a decade now, but I still miss Ted. He was the love of my life."
Joanna, a former nurse, is still thankful for one of the last financial conversations she and Ted ever had. (We've changed names to protect privacy.) "We had two young boys at the time and another on the way, so I brought up the idea of getting life insurance," says Joanna. "Ted agreed, though he didn't believe in it. But that money allowed me to pay off our modest mortgage, put the rest in the bank and stay home to raise my kids. I had some assets from a previous marriage but the $190,000 in life insurance I received was a life-saver. You never think you'll need it, until one day you do."
Since she hasn't worked in over a decade, Joanna lives on an annual incom

e of about $27,000, which consists of CPP survivor benefits, the Canada Universal Child Care Benefit (UCCB), the Canada Child Tax Benefit (CCTB) as well as $2,240 in interest from GICs. Her eldest son, 21-year-old Alex, no longer lives at home, but her sons Peter, 12, and Paul, 9, still do. As a result, Joanna's primary focus is to ensure she gets the most from every penny in her slender budget.
Given her tiny income, the assets Joanna has built up for her family are impressive. Her mortgage is paid off and her home is worth $220,000 under current market conditions. She has $112,000 in GICs, $20,500 in a savings account, $16,100 in an RESP and $16,900 in a TFSA. She also has a whole life insurance policy worth $103,000, with a cash value of $3,776, as well as a $100,000 term policy that expires in two years. "Since Ted died, I've tried to make good financial decisions but now I need some direction for what to do with my life and my money over the next decade and heading into retirement."
At this point in life, Joanna says she has four major goals: to decide whether it makes financial sense to return to work, to strategically utilize RESPs for her two youngest sons, to get better investment returns for her money, and to understand how CPP will be calculated for her personal situation when she turns 60 or 65.
Despite all these questions, Joanna doesn't anticipate any major life changes, apart from maybe getting a part-time job. "I'd like to stay in my home for nine more years, until my youngest, Paul, completes high school," she says. At that point she plans to rent a modest apartment. "Based on my projected expenses, I think I can achieve this. But if I can make some extra money without putting our benefits at risk, I'd love to do it." Now that her kids are old enough to stay home, it feels like the timing's right, but since most of her nursing skills are outdated, Joanna knows that any job she takes would likely be outside of her field and pay minimum wage. "Would that even be worth it?" she wonders. "If you pass certain thresholds in household income you can lose Trillium health and drug benefits as well as some kids' education credits. I don't want to jeopardize that."
Those education benefits are important to Joanna. Both Peter and Paul are gifted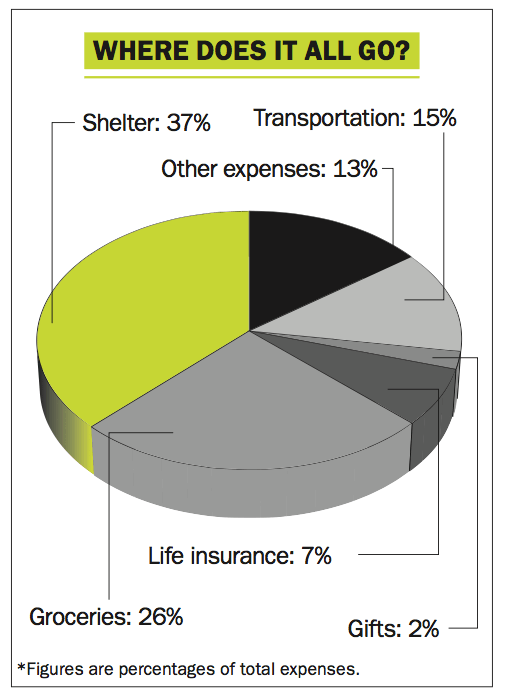 at math and they'd both like to be engineers when they grow up. Up until now, Joanna has put money in RESPs and, because of her low income, collected the 40% top-up in grant money. That breaks down into a 20% top-up from the basic Canada Education Savings Grant (CESG), which is offered on all RESP contributions, as well as an additional 20% CESG that's given to low-income families. Joanna also receives a $100 Canada Learning Bond, and will continue to receive this extra RESP money as long as she qualifies for the National child benefit (and until each boy turns 15). "I expect the boys to pay for some of their education costs but they'll want to graduate with little or no debt."
Still, Joanna has a lot of questions. For instance, how will her family's current income be impacted by her part-time earnings. Or, more specifically, how will changes being implemented by the Liberal government to the Child Tax Benefit, coupled with the changing thresholds for marginal income tax rates impact her benefit payments? "Households with incomes below $30,000 will receive maximum child tax benefits," says Joanna. "Will working part-time mean I will receive less?"