Boucherville
On the fringe of a big city like Montreal it would be easy to dismiss Boucherville as another sleepy suburb. And in some ways it is, with large homes on sprawling lots in an area peppered with golf courses and green space. But Boucherville isn't your typical bedroom community. With an economy all its own, it's home to several major companies, including the billion-dollar auto part distributor, Uni-Select and national hardware chain Rona.
Photo gallery: Top 25 Best Places to Live »
See the full ranking of 219 cities »
This year, Boucherville slipped to the fifth spot overall after claiming the top spot in 2015, due in part to a dip in the city's population growth rate relative to some other cities vying to be the Best Place to Live in Canada. Still, the predominately francophone community stands in sharp contrast to Montreal, just a 30-minute drive away. While Montreal struggles with unenviable high unemployment, low wages and small but expensive homes, Boucherville's unemployment rate is estimated to be amongst the lowest in Canada. It also boasts household incomes that are double what they are across the river.
---
Hover or tap to see the Best Place to Live in each region.
Boucherville photo credit: (Creative Commons)
---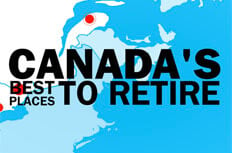 What does the perfect place to retire look like? We feel it should be somewhere with low taxes, a thriving cultural community, quick access to an airport and plenty of doctors. (It should also have 20°C weather in February, but there are some things we can't control.) Here are the Top 10 places with the highest retirement score.
---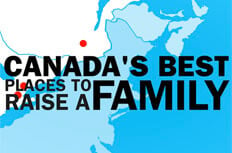 Raising a family is a lot of work, but it gets easier if you have a strong community to back you up. Our ranking looks for access to affordable daycare, high density of school-aged kids and schools, affordable homes and well-paying jobs. Here are the 10 cities that scored the highest for having kids.
---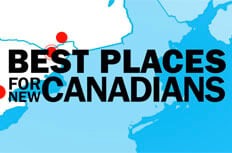 Those looking to start a new life in Canada should place these 10 cities high on their list. What do they have in common? Well-paying jobs, low unemployment rates and plenty of affordable rental properties. They're also culturally diverse, increasing the odds that recent immigrants will forge new connections in the community.