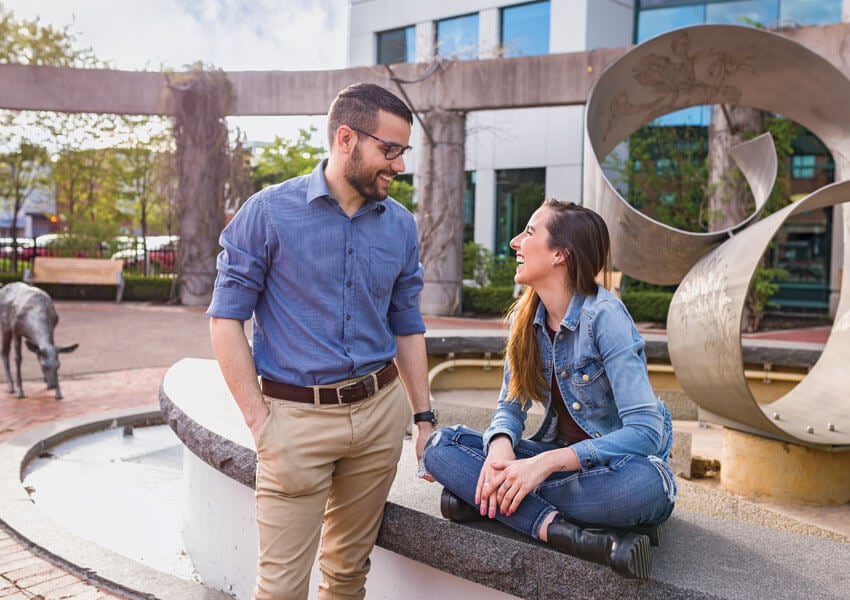 Moncton, N.B.

There is no denying the beauty of Atlantic Canada. There are the stunning fjords of Gros Morne National Park, the sweeping tides in the Bay of Fundy and defiant lighthouses staring down the ocean from the rocky shore. There are culturally significant and historical landmarks, too, like the magnificent Citadel hidden in plain sight in the centre of Halifax. These sites make for great tourism but it takes more than that to make a great place to live. We believe a great city should be affordable and offer its residents the best job opportunities to succeed.
Where are you most likely to find that in Atlantic Canada? That's the question Sergio Nunes and his girlfriend Kaisa Valente asked themselves when they decided to move to Canada from Brazil to continue their studies. They had few prerequisites when they began their search. Beyond a school that had the programs they were looking for, they wanted to live in a city that had plenty to offer a pair of students on a tight budget.
Photo gallery: Top 25 Best Places to Live »
See the full ranking of 219 cities »
Their top pick was Moncton, and it's ours too. It's an unlikely landing spot for this couple. Beyond the stats and whatever other info they could gather online, Nunes and Valente knew little about the city before they arrived. You're more likely to encounter someone who speaks Urdu or Russian in Moncton than someone who speaks Portuguese, their mother tongue. "People here are very welcoming," says Nunes, an international student at New Brunswick Community College. Before they arrived they feared they would have little support but that hasn't been the case. "You know that there is always going to be someone who is going to help if you need it," says Nunes.
And as Nunes and Valente discovered, finding work in Moncton wasn't a problem and a two-bedroom apartment costs less than $800 a month. What's more, the city has ample green space and funds a wide range of free events so the two of them have a way to spend their free time without spending a dime. The pair have since become unlikely global ambassadors for the city. Earlier this year they appeared in a YouTube interview extolling the virtues of the east coast city they've come to call home, and they now regularly field questions from fellow Brazilians eager to learn more. They've only been in Moncton for a year, but already it feels like home. Valente and Nunes hope to get permanent residency when they finish school. "Here we can have a comfortable life, work and have everything we always wanted," says Valente. It's what a great place to live should be.
---
Hover or tap to see the Best Place to Live in each region.
Moncton photo credit: (Tourism New Brunswick/Flickr)
---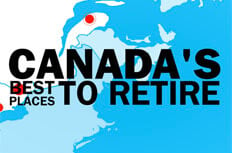 What does the perfect place to retire look like? We feel it should be somewhere with low taxes, a thriving cultural community, quick access to an airport and plenty of doctors. (It should also have 20°C weather in February, but there are some things we can't control.) Here are the Top 10 places with the highest retirement score.
---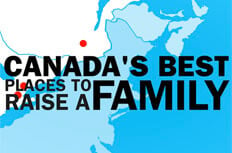 Raising a family is a lot of work, but it gets easier if you have a strong community to back you up. Our ranking looks for access to affordable daycare, high density of school-aged kids and schools, affordable homes and well-paying jobs. Here are the 10 cities that scored the highest for having kids.
---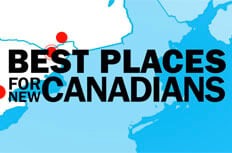 Those looking to start a new life in Canada should place these 10 cities high on their list. What do they have in common? Well-paying jobs, low unemployment rates and plenty of affordable rental properties. They're also culturally diverse, increasing the odds that recent immigrants will forge new connections in the community.