Resolutions are tough to keep but MoneySense is here to help. Think of us as your money coach or trainer and our #MoneyFit Club as your personal gym.
Learn to tone your money muscles all year long. Each month, our interactive calendar will be there with tips and resources you need to get in the best financial shape of your life. Look to the Money Fit calendar to meet these financial challenges:
Curb spending
Boost your earnings
Bulk up your TFSA
Lower your taxes
Maximize your home value
Build the perfect your portfolio
Save money with the best deals
Buy quality when you buy what you love
Start your journey with our January calendar (or see what the year has in store with our year-long overview) and sign up for our weekly #MoneyFit Club newsletter to get tips and advice straight to your inbox each week.
8 MoneySense staffers share their Money Fit goals »
Check out our January calendar: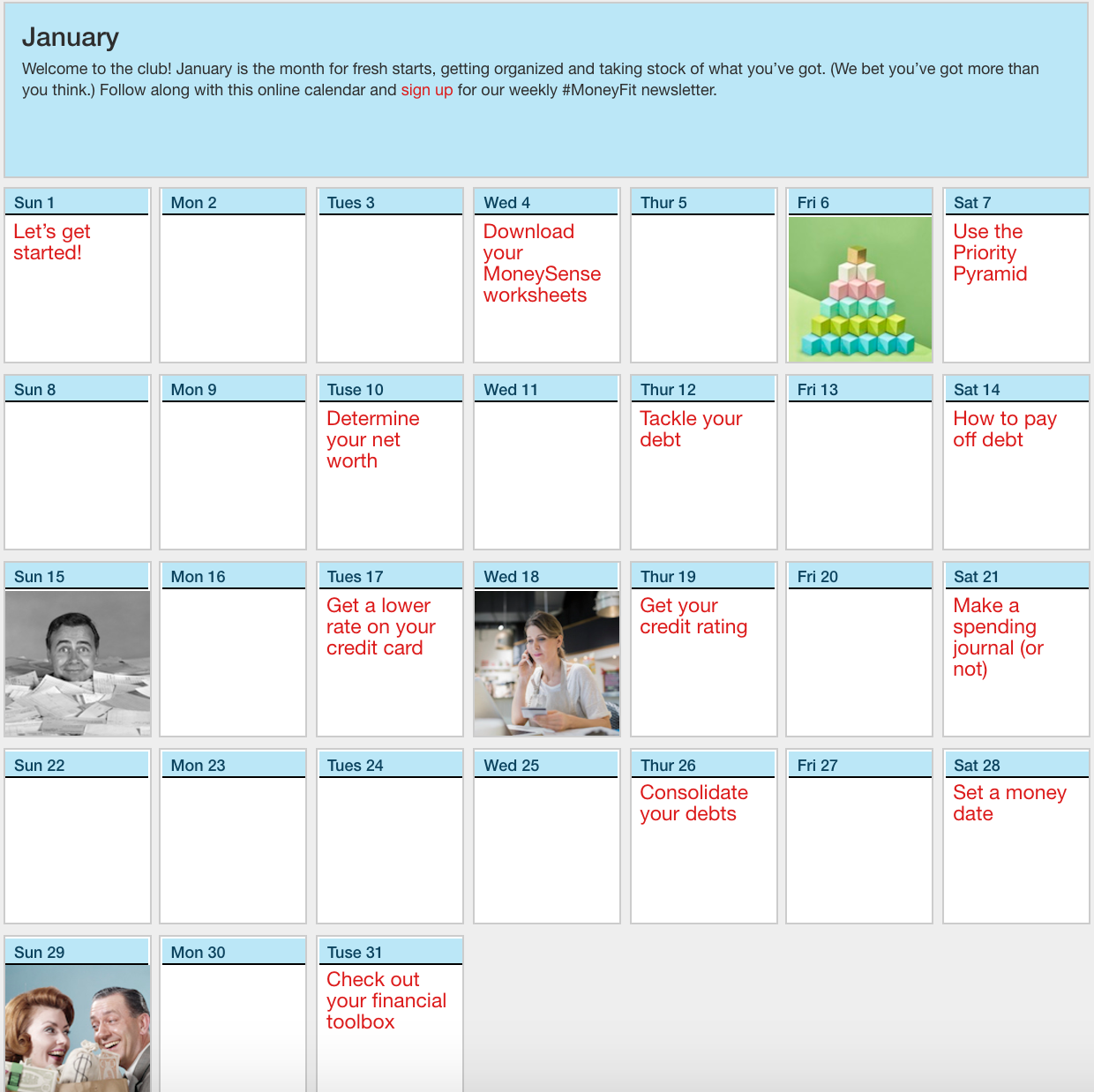 Get advice straight to your inbox. Sign up for the Money Fit newsletter now »