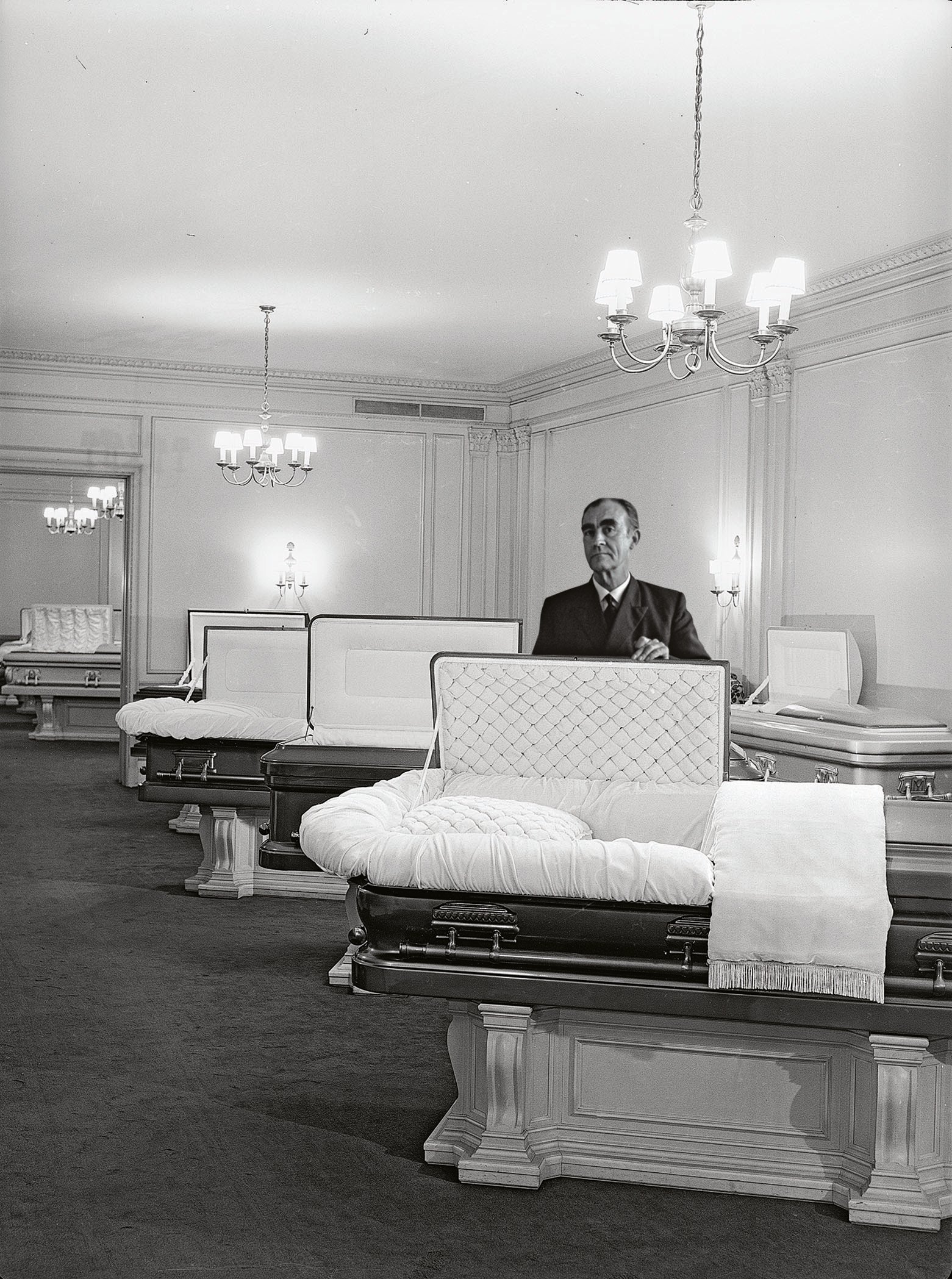 1. Pre-paid plans aren't forever. You can cancel these at any time with written notice to the funeral home. They'll have to refund the full amount plus accrued interest, less a cancellation fee of about $250. "These plans work best if you stick with someone well-established and don't do anything online," cautions Amy MacAlpine, an eldercare lawyer in Vaughan, Ont.
2. You don't have to buy our expensive caskets. Funeral home caskets often cost around $3,500 or more. But you can buy a nice-looking one for thousands less online at casketoutlet.ca and have it delivered anywhere in Canada. The funeral home can't charge additional fees for receiving the casket, or boost prices on other services. "Just make sure the casket you order is properly made and stands up to a lot of movement," says Doug Simpson, registrar at the Board of Funeral Services Ontario. "Talk to the funeral home and have a frank discussion to ensure they'll accept it."
3. We like to upsell. From white dove releases to DVD presentations, fancy religious symbols and memorial window decals—the extras can just snowball. Don't allow marketing pitches to drain your wallet.
4. Embalming isn't always necessary. If you plan on having a viewing, most bodies can be presented very nicely without costly embalming ($450 and up) if you have the funeral within 72 hours of death—even if your funeral parlor doesn't have a refrigerated holding room, as is the case with some smaller funeral homes.
5. You may not need me at all. It's perfectly legal to plan and conduct a funeral in your own home, provided you comply with all relevant legislation and do all of the required administrative work. This option isn't for everyone, but burials can even be free if you leave your body to science—they'll cover the cost of burial in a collective cemetery plot or for cremation of the remains.