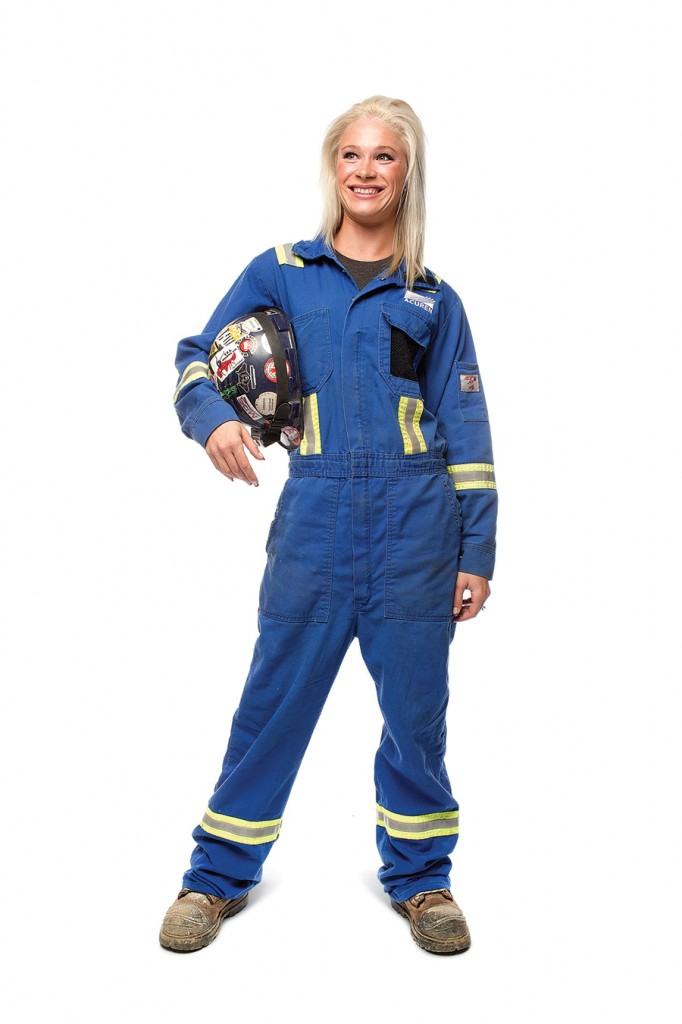 Three years ago, as I sat in front of the TV sipping my morning coffee, I realized I was seriously frustrated. I was 26 years old, earning $35,000 a year as a manager of a La Senza lingerie store in Calgary. I've always worked hard, putting in 100% effort, but never made a lot of money. I'd moved to Calgary from Ontario and there were lots of jobs there, but you needed skills in the trades to get something that paid well. With a degree in fine arts, I was limited. So I got a job at a mall because no skills were required. With an undergraduate degree in fine arts from St. Clair College in Windsor, I slowly began to accept I'd never make more than $15 an hour or be a millionaire.
Despite being at the top of the pay scale at La Senza, I had reached my maximum salary in retail. The job was getting repetitive and I didn't feel challenged anymore. Part of me thought that was normal and I should consider myself lucky to even have a job. I began thinking that earning anything better than $10 an hour was great! I was really deluding myself.
The truth was math was never my strong suit so I talked myself out of engineering and other science-based jobs pretty early in life. But I wasn't happy with my life at the mall. Worse, my brother and cousins had far surpassed me on the career track. One was an engineer, the other a pharmacist. They'd left me far behind.
Then I met my boyfriend, Lee, and everything changed. We moved to Vegreville, Alta. He was a supervisor for a testing and inspection company in the oil patch in Bonnyville, Alta., a two-hour drive away. He was earning $200,000 a year, yet he was only 24. He began telling me about jobs in the oil patch. He saw how lonely I was living in Vegreville while he was away and encouraged me to study at the Canadian Welding Bureau to get my welding certification. He convinced me I was pretty smart and the math would be doable, so give it a try. There were thousands of good-paying jobs there, just waiting to be filled.
So when I wasn't at my next job as a salesperson at the local car dealership, I started writing different modules of the Canadian Welding Bureau certification, all through correspondence. I'd study on weekends and in my down time at work. I became focused on getting certified. There were 13 modules and I soon realized the math was mostly formulae and codes—plug-and-play so to speak—and I could handle that fairly easily. Each module took two weeks to complete, followed by a written exam. You can do as many modules as you like at one time but I tried to finish one every two weeks.
Then I got a shock. I failed the first exam—the welding processes and electrodes module. I'd never failed anything in my life. But I didn't quit. I immediately rebooked the exam and passed it with flying colours. I went on to complete all the modules, failing another four on the first try. But I didn't let it get me down. I immediately signed up for rewrites to stay focused. The whole experience was eye-opening. These were hard tests but I eventually aced all 13 modules and got my welding certification.
Last year, two years after leaving La Senza, I started working in Bonnyville as well and love being closer to Lee. I even got a job as a welding inspector at his employer. Now, I'm out in the field every day inspecting pipelines and oil plants in below zero weather, climbing scaffolds, drinking coffee and checking for piping cracks. I love it, and the money's good too. This year I'm on track to earn $150,000. That will come in handy as Lee and I plan our wedding two years from now—hopefully in a warm country like Mexico. We've even bought a house and plan to have it paid off in two years.
I learned never to set limits on yourself. Try something completely different that challenges you. It can be as simple as volunteer work or helping out at the local mission. Truth is, you'll never know who you'll meet or what new opportunity awaits you. But if you open yourself up to it, chances are it will change your life—for the better.
As told to Julie Cazzin. Tell MoneySense how you accomplished your financial goal. Email [email protected]