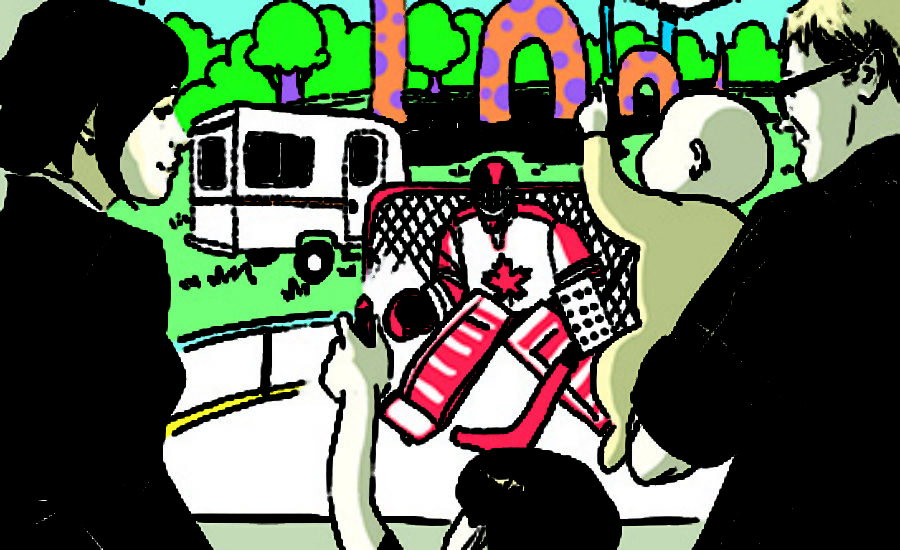 Up until two years ago, Lucas and Eva Simmons were an active, carefree couple who spent most of their spare time attending local hockey games, volunteering at their church and camping in some of Alberta's most beautiful parks. Then, their daughter Madison was born and everything changed. "We've come late to the game of starting a family but we're loving every minute of it," says Eva, 38, an elementary school teacher in Slave Lake, Alta., 200 km northwest of Edmonton. "We've been good savers but now with Madison and another baby due to arrive this April, saving for the future is going to be difficult. Heck, we'll be retiring at the same time our kids are still in high school or university. We need to juggle so many financial balls and we don't know the best way to do that."

The couple is contemplating big changes. Lucas, 38, works as a program co-ordinator at a local community centre, but is thinking about a career change. (We've changed names to protect privacy.) That means going back to school for up to four years. "I'd like a job in communications and I'm looking at several options before I make a final decision," says Lucas.
The Simmons have done two keys things right, by actively paying down their mortgage and building up savings. They bought their three-bedroom ranch-style home eight years ago and are on track to pay off the remaining $36,000 mortgage by the fall of 2017. "We hate debt and paying down the mortgage has been our No. 1 priority," says Eva. The couple has also been able to save $213,436 in RRSPs, TFSAs, RESPs and a regular savings account. "Even though we know our glass is half full, there is always that worry," says Eva. "Saving will get tougher when the baby comes."
Right now, the couple's largest expense, after the mortgage payment is their $650 a month daycare bill. This will double when the new baby turns one. But Lucas has a plan. "I'd like to leave my job and be a stay-at-home dad until both kids are in full-day school. Plus, I'd like to go back to school, but Eva worries."
Between them the Simmons earn $152,244 a year. That will drop by almost half in the year Eva is on maternity leave and getting just employment insurance benefits (Lucas currently earns $54,636 per year). Then in the spring of 2017—once Eva returns to her full-time teaching job and Lucas stays home to study and watch the kids—their combined income will be about $97,000 annually. "Even now, we are finding it difficult to save," says Lucas.
After all expenses the couple has about $14,260 left for investments. Up until now, they've been putting that towards RESPs and a spousal RRSP for Lucas. "As a one-income family will our savings have to stop?" asks Eva. "If so, what will that do to our dream of retiring at 58 and paying for our kids' post-secondary education, as well as helping them with weddings and first-home purchases? We've waited a long time to have kids and want to spend as much time with them as possible. Can we do it all?"
Eva does most of the budgeting since she's always felt comfortable with finances. "Mom worked at a bank and dad owned a clothing franchise in Edmonton when I was growing up," says Eva. "Both were savers and I am too." But things were a little different at Lucas's house. "I remember my dad always moving money around in different accounts to cover bill payments while my mom always seemed to be putting money aside in savings," says Lucas. "But it worked for them in the end and they retired at 60."
In 2000, Eva received her teaching degree from the University of Alberta the same alma mater and year Lucas graduated from with a degree in history. The two met in 2004, when Lucas volunteered as a coach at the same school Eva taught at. "We made a bet over a basketball game and I won," says Lucas. "She made me supper and I was smitten."