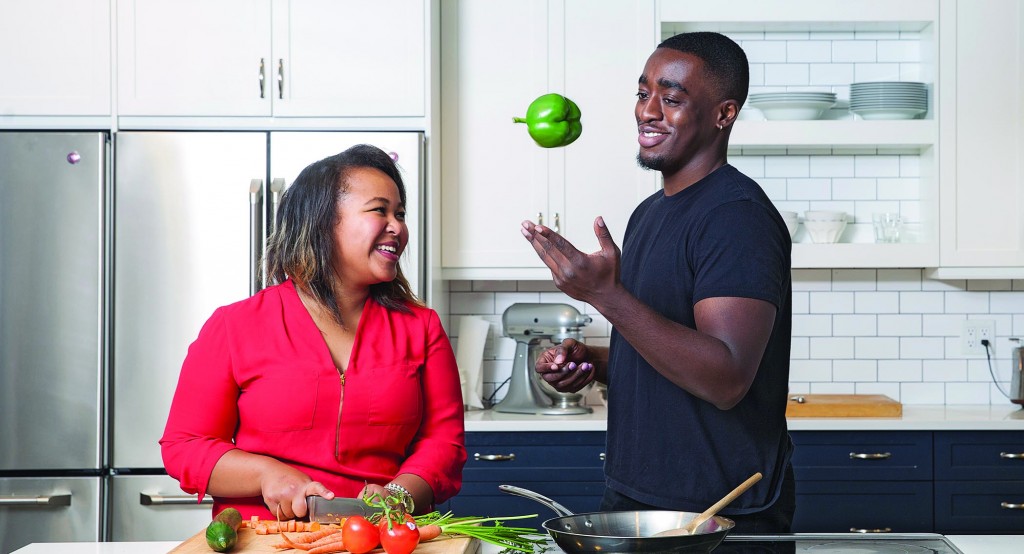 Monique Phillips and Jason Appiah 21 and 22, Toronto
The money challenge: Monique Phillips is a journalism student and her partner Jason Appiah is working as a finance intern for a packaging company. "He has a very steady income while I'm trying to start my own small business in food catering," says Monique. When Jason offered to support her with his own money, she made repeated withdrawals without giving him advance notice. After a while, Jason began to get frustrated and angry when money would suddenly disappear from his account.
The fix: Jason explained to Monique that he just needed advance notice before she dipped into his account. Monique started keeping a budget book and made a note of the amount every time she borrowed from Jason. "I try to pay him back something every month. So far, I've borrowed $1,000 and paid back $200. But I show him the budget every week and reassure him that the business is expanding." Jason says he feels better. "I believe in her, and that's why I feel comfortable loaning her the money. She's using the money wisely."
Expert tip. Keeping records of the money you've borrowed from a partner will help put the lender at ease. "Accountability is important," says financial therapist Amanda Mills. Put together a plan that sets out targets and hoped-for income. Short weekly meetings to run through the business's progress help keep everyone happy.