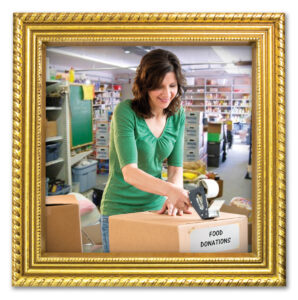 Maria Tucker, Toronto
&
Now…
Ten years ago Maria Tucker was a 42-year-old marketing executive, earning a six-figure salary in Toronto. She was a single mom just a year away from paying off the mortgage on her townhouse. And because of her good saving habits, she'd tucked away $91,000 into her RRSP. But even though Maria was a huge success at both her job and her finances, she'd grown tired of work-related stress and labouring away at 70-hour workweeks. She wanted to kick back, take a few photography and cooking courses and spend more time with her daughter Christina, then 13. "I feel like the world is whipping by and I'm stuck in a corporate wind tunnel," she told MoneySense back in 2004.
Being no stranger to hard work, Maria was willing to take part-time jobs—even tending bar or bagging groceries—to finance her escape from corporate life. Still, she didn't want to endanger Christina's university education or the quality of their life together. Going for Maria was the fact she would be happy to maintain a fairly simple lifestyle. But was she really ready to quit her job? Our experts were afraid Maria might find out the hard way that low-paying jobs aren't quite the low-stress, relaxing paradise she expected. Moreover, if she were really intent on leaving her marketing job, she would also want to make sure both her mortgage and line of credit were fully paid off before doing so. As well, the experts suggested she leave her pension with her company rather than transfer it to an RRSP.
10 years later. Maria ended up sticking with her marketing job for another two years after she spoke to MoneySense and actively lobbied for a severance package at work. She got one totalling $200,000, using some of it to pay off her debts and a small portion to start up an active consulting business that gave her the flexibility she craved. That allowed her to spend more time with her daughter, and pursue her dream of post-secondary education. "I knew paying off all my debts before I quit my job was crucial for my plan's success," Maria says. "MoneySense's experts reinforced that view, which made all the difference in keeping me on track with my payments."
After three years of running her own business, Maria decided to focus on getting a job in the fundraising sector, a job she loves and still holds today. "Following my heart has had great advantages," says Maria, now 52. "But it hasn't been as easy for my daughter. She was used to going on vacations all the time. But she soon got over that when we started spending more time together." As for her company pension, Maria stayed in the plan for a couple more years after receiving her severance, but then had the $190,000 commuted value transferred into her LIRA (Locked-In Retirement Account). "I had read up on investing and felt I knew enough to build a portfolio of a dozen or so blue-chip stocks myself. It's worth $330,000 today."
All these Family Profile stories show how getting expert advice at key times can be hugely helpful in focusing you on your goals. Timing is also important. Deep down, many of us don't really want to change. But if you're honest with yourself about what needs to be done differently and get an unbiased second opinion, you'll be motivated to make the right choices.