Almost everyone pays their insurance premiums monthly, but according to Chad Larmond of Larmond Risk Management Insurance, that's not wise. "By paying annually, you will save 7% to 9%," he says. There are three things working against you when you pay monthly. First, there is an administrative cost to process your premiums. Second, insurance companies charge you for the time they have to wait to get your money. Third, it's an opportunity for insurance companies to profit from people's aversion to paying premiums: People will happily pay more for the appearance of keeping their payments low. So if you've got the cash on hand, phone up your insurance provider and ask to pay your premiums annually. You can go out for a nice meal with the money you saved.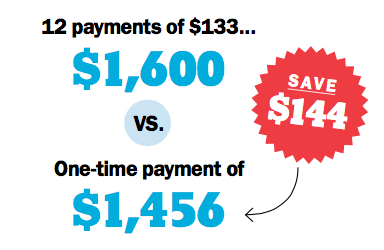 ---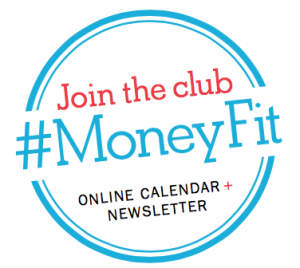 Want even more tips to shape up your finances? Join the Money Fit Club to curb spending, boost your earnings, lower your taxes and more!
Learn to tone your money muscles all year long with our interactive calendar and sign up for our weekly newsletter for advice straight to your inbox.
---