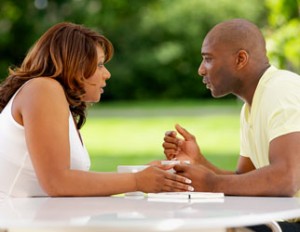 Whether they're afraid it'll ruin the romance, or they would really rather not know, folks enter into what they hope will be the longest relationship of their lives without much information. You can't act surprised at the fact that you've married a Money Moron if you didn't spend anytime talking about money before you tied the knot. Neither of you can!
If you have a partner who seems reluctant to share, you may have to make like Sherlock Holmes to gather the information you need. You don't have to go at it head on. Try a little tact: "Boy, I wish I had a savings matching program at work. Do you have one of those?" Or try: "Y'know, Marjorie's husband, Mike, wants to retire early. He's got them on a wicked savings plan. When do you think we'll retire?" Not knowing is far worse than implementing a little strategy to find out what you need to know.
Do you have a pension plan at work, or are you saving for your own future? If your girlfriend has neither a pension plan nor any RRSP savings, what is she doing to take care of her future? If your boy has been blowing through his money without a thought to retirement, will you ever be able to convince him that saving is important? And if you can't, how will that affect your long-term plans together?
You want a partner who is thinking about the future as well as living in the present. If she just hasn't given any thought to it yet, but is willing, you're one up on the poor sod who is marrying a chick who believes HE is the retirement plan. And if your Prince Charming just can't stop spending every cent he makes and then some, you better know that before you get knocked up and have to depend on his income for the really important stuff.