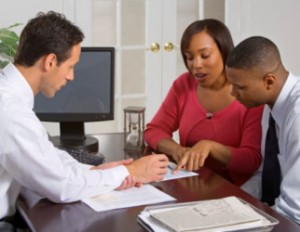 Anyone can go to the gym, but if you want to reach your fitness goals it helps to have a trainer. An adviser can improve your financial health the same way. Here's how:
Goal setting. Advisers will draw up a plan to help you reach your goals.
Budgeting. They'll help manage your spending and your cash flow.
Saving. Advisers can explain the best use for extra cash—say, from a bonus or tax refund—by comparing the benefits of paying down debt, or building up your RRSPs and TFSAs.
Finding solutions. Advisers can show how programs like the RRSP Home Buyers' Plan can benefit you.
Updating your plan. Having kids? Retiring? Buying a home? Your adviser will keep your plan up to date.