---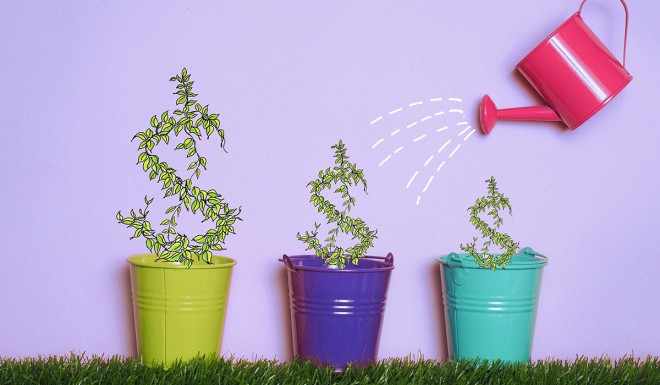 I've learned a lot during my time at MoneySense, but I've decided it's time to turn to the investing experts for some advice to assuage my fears and give me a little confidence going forward. They gave me five key things to consider when starting out. I hope these help you—I definitely feel encouraged.
1. Just do it!
I know from experience and from chatting with my peers about this topic; investing is intimidating. Taking your finances into your own hands is a huge step into adulthood and it all sounds a lot more complicated than it has to be.
The very first step you should take as someone trying to get into investing is set aside your fears and just do it, says Bridget Casey, of moneyaftergraduation.com. "You're not going to make a life-ruining mistake with $500."
Sign up for our free investing newsletter »
That sentiment is echoed by Mark Yamada of PUR Investing. You can get bogged down with financials, metrics and pure indecision. But in the end, if you wait to get the answer 100% correct you'll never make a decision, he says. After this, make sure you stay consistent by setting up an automatic contribution plan so you always know you're building your wealth, without the stress or effort of doing it manually.
2. There's no harm in investing in what you know
It's always interesting investing in companies you recognize and when you're just getting acquainted with the markets, that's okay, says Yamada. "It's the comfort level you have in making an investment that's important." So that could mean a tech stock you're interested in or the bank you're with.
Of course, you should only do this when you're just getting your feet wet. Once you've gotten used to the markets another important consideration are the dangers of home bias. And be sure not to have just a stock or two in your portfolio. "You should learn about different investment options, products, etc., ranging from GICs to mutual funds to ETFs to stocks. Some people jump right to the third step and just buy shares of a single stock," says Jason Heath, a certified financial planner at Objective Financial Partners in Toronto.
3. Time frame is important
How long do you plan to hold an investment? Do you need the money in a year or is this for your retirement? "If it's a short-term goal, the way you invest that money is going to be very different," says Yamada. It's a lot easier in my opinion, as well, to have a specific goal in mind before you jump head-first into really learning about investing anyway. (In all honesty, I have some vague goals right now—have enough for a down-payment, maybe? Move to the other side of the world? Both will take money, right?).