I was recently nominated for jury duty and narrowly avoided serving on a six week murder trial. It was pleasing to be let off because a lengthy trial would have put a dent in my income and kept me away from this year's Fairfax Lollapalooza for value investors. I'm not sure which would have been worse.
SKIP AHEAD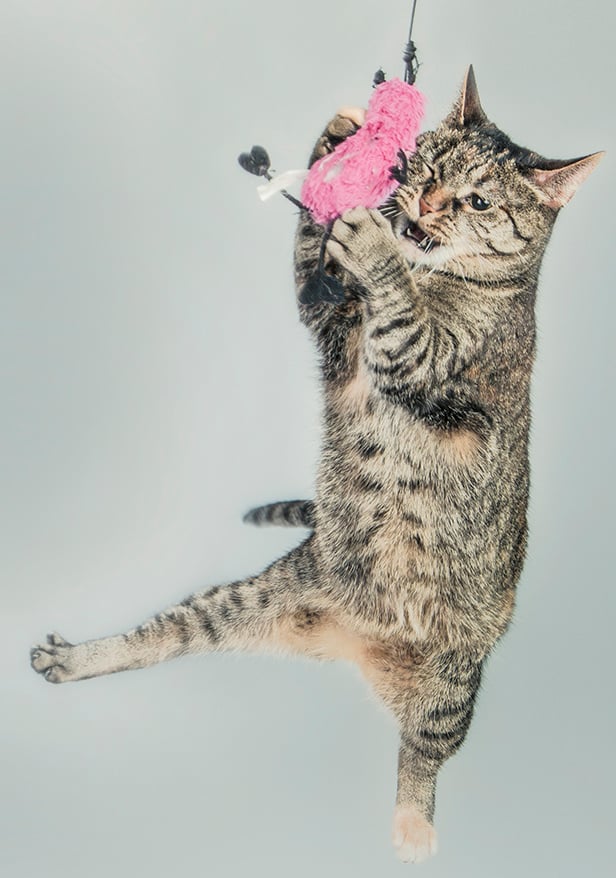 The Fairfax festivities start this week on Tuesday, April 18 with the finals of the Ben Graham Centre's Student Stock Picking Competition. I've covered the event for years and have always been impressed by the effort the students put into it.
Four teams from MBA schools from around the world will compete for $17,500 in cash prizes this year. They'll analyze the same stock and then present, and defend, their work in front of a panel of distinguished value investors.
The following day, the Ben Graham Centre runs a value investing conference geared to professional and other well-heeled investors. Speakers include well-known value investors Thomas A. Russo, Mohnish Pabrai, and Arnold Van Den Berg. Stay tuned, because MoneySense will cover highlights from the conference.
But main event arrives on Thursday, April 20 at Roy Thomson Hall in Toronto with the Fairfax Financial annual general meeting. It's followed in the afternoon by the Fairfax India annual general meeting. Fairfax's CEO Prem Watsa will discuss the state of his firms and take questions from investors for several hours. It's a useful forum for investors to learn more about the famous value investor, his method, and his businesses. Fairfax also uses the annual meeting to advertise the brands it owns and some of the companies it invests in. They range from pet health insurance to death care and restaurants.
The Ben Graham Centre conference is now closed to new registrants, but Fairfax shareholders can easily get into to the annual general meeting and it's a great event for newcomers to start with. If you can't make it, stay tuned because I'll discuss some of the week's highlights in a future blog post.

The Climbing CATS
The Climbing CATS strategy is based on a momentum plus value combination. It starts with reasonably-sized Canadian firms and then focuses in on value stocks. Call them Cheap And Thrifty Stocks, or CATS, if you will. But it also looks for firms with strong relative momentum that have Climbed higher in recent times.
Both value and momentum have worked well in the past. More specifically, when it comes to size we start with a list of about 200 of the largest stocks that trade on the TSX. We then narrow down the search to stocks that have low-to-moderate price-to-earnings ratios. Finally, we pick stocks that have fared the best over the last 12 months.
The current list of Climbing CATS is shown in the table below. It represents a starting point for those who want to put some money to work and is best suited for more aggressive and experienced investors. Investors should aim to hold the CATS for a year.
| Name | Price | P/E | Dividend Yield | Total Return |
| --- | --- | --- | --- | --- |
| Enerplus (ERF) | $10.72 | 8.9 | 1.12% | 99% |
| Cascades (CAS) | $15.46 | 10.96 | 1.03% | 89% |
| BRP (DOO) | $32.19 | 14.18 | 0.00% | 67% |
| Air Canada (AC) | $13.24 | 4.28 | 0.00% | 59% |
| Norbord (OSB) | $40.94 | 14.57 | 0.98% | 57% |
| Superior Plus (SPB) | $13.15 | 6.71 | 5.48% | 54% |
| Industrial Alliance Insurance (IAG) | $57.14 | 11.01 | 2.45% | 51% |
| TFI International (TFII) | $30.95 | 4.74 | 2.46% | 41% |
| Equitable Group (EQB) | $70.42 | 8.3 | 1.31% | 39% |
| National Bank of Canada (NA) | $56.02 | 14.18 | 4.00% | 38% |
Source: Bloomberg as of April 10, 2017
Notes
Price: Closing price per share
P/E: Price to Earnings Ratio
Total Return: The total return generated by the stock over the last year
Dividend Yield: Expected-Annual-Dividend divided by Price, expressed as a percentage
As always, do your own due diligence before buying any stock, including those featured here. Make sure its situation hasn't changed in some important way, read the latest press releases and regulatory filings and take special care with stocks that trade infrequently. Remember, stocks can be risky. So, be careful out there. (Norm may own shares of some, or all, of the stocks mentioned here.)