Home country bias or no, Canadian equities remain the core asset class for domestic investors, in both registered plans and taxable ones. Our expert panel saw no reason to tinker with its three solid picks from last year.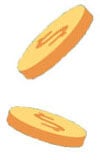 The Vanguard FTSE Canada All Cap Index ETF (VCN) and iShares' Core S&P/TSX Capped Composite Index ETF (XIC) each provide broad market exposure to 221 and 250 domestic stocks, respectively, and both sport a rock-bottom management fee of 0.05% or five basis points (MERs, which include the management fee and trading costs, are 0.06%). VCN was launched in August of 2013 so now has three-year performance data. XIC was launched in 2001 and has 10-year data.
For taxable plans, the Horizons S&P/TSX 60 ETF (HXT) continues to give non-registered investors favourable tax treatment, by effectively commuting dividends into capital gains that won't be realized until the units are sold some time in the (hopefully) far future. The fund was launched in 2010 and remains one of the lowest-cost funds in the market: a fee rebate that took HXT's management fee down from 0.07% to 0.03% is being extended at least until Sept. 30, 2017. Forstrong Global Asset Management's  Tyler Mordy sees HXT as the single best pick for Canadian large-cap stocks.
Canadian ETF All-Stars 2017
| ETF | Ticker | Management Fee | # of Holdings | Description |
| --- | --- | --- | --- | --- |
| Vanguard FTSE Canada All Cap Index ETF | VCN | 0.05% | 221 | Exposure to Canadian small, medium and large caps, ultra low fee |
| iShares Core S&P/TSX Capped Composite Index ETF | XIC | 0.05% | 250 | Tracks Canada's best known index with a very low fee |
| Horizons S&P/TSX 60 ETF | HXT | 0.03% | 60 | Tax-efficient; rock-bottom 0.03% fee to extend at least till September 2017 |