Four of our five fixed-income picks are back. The big change, almost unanimous by the panel members, was the removal of VAB, Vanguard Canadian Aggregate Bond Index ETF, and its replacement by ZAG, the BMO Aggregate Bond Index ETF. Our panelists from PWL Capital championed this swap, but the whole panel endorsed it. As Tyler Mordy, president and chief investment officer at Vancouver-based Forstrong Global Asset Management, explains that the lower MER (0.09% versus 0.12% for VAB) was a factor, although "both funds have great liquidity and tight spreads."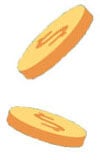 In a blog comparing the two ETFs, PWL Capital investment advisor Dan Bortolotti said "BMO's aggressive cost-cutting has made ZAG the cheapest bond ETF in the country, with a management fee of just 0.09%" that has been in place since June 2016. One benefit of ZAG is that BMO offers a companion fund designed for taxable accounts: the returning All-star BMO Discount Bond Index ETF (ZDB). So by using ZAG in registered accounts and ZDB in taxable accounts, investors can get similar bond market exposure with maximum tax efficiency.
However, Bortolotti cautions that VAB and ZAG have slightly different risk exposures: ZAG has 30% in corporate bonds versus VAB's 20% corporates, which is why ZAG has slightly fewer government bonds and hence a slightly higher yield to maturity. ZAG now has more than $2.1 billion in it, passing XBB, the granddaddy of Canadian bond ETFs.
The Vanguard Canadian Short-term Bond Index ETF (VSB) retains its All-star status. While interest rates may or may not have bottomed it doesn't seem a great time to go long yet in the bond market; as always, investment costs matter and Vanguard remains a cost leader, with VSB the cheapest in its category, according to Mordy. It's also the most liquid such fund in the secondary market.

BXF, First Asset's 1-5 Year Laddered Government Strip Bond ETF, is back for a second year, based largely on its tax efficiency in non-registered accounts. And the panel retained ZPR, the BMO Preferred Share Index ETF, although Rebetez made a strong case for an actively managed alternative, HPR, the Horizons Active Preferred Share ETF. In his view, while ZPR enjoyed stronger returns in recent months, for 2016 overall, "HPR bested it, which could happen again this year."
Fixed Income ETF All-Stars 2017
| ETF | Ticker | Management Fee | # of Holdings | Description |
| --- | --- | --- | --- | --- |
| BMO Aggregate Bond Index ETF | ZAG | 0.09% | 617 | NEW! Lowest-cost bond ETF in Canada, replaces VAB |
| Vanguard Canadian Short-term Bond Index ETF | VSB | 0.10% | 336 | Government and corporate bonds with average term of three years |
| BMO Discount Bond Index ETF | ZDB | 0.09% | 79 | Tax-friendly alternative for non-registered accounts |
| First Asset 1-5 Year Laddered Government Strip Bond Index ETF (BXF) | BXF | 0.20% | 25 | Unique structure beats other short-term bond funds after tax |
| BMO Laddered Preferred Share Index ETF | ZPR | 0.45% | 170 | Five-year ladder of "rate reset" preferred shares |