For Canadians, the United States remains the first international market to consider outside our own borders. Under the new administration of Donald Trump the United States stock market should remain a must-own asset class for diversifying beyond the three main sectors of the domestic market: Energy, materials and financials.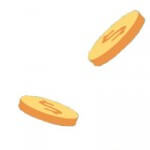 Our panel continues to put its faith in the S&P 500 index, the premier benchmark of money managers everywhere. As in 2016, our two Vanguard picks provide low-cost exposure to this key asset class in both currency-hedged (VSP) and unhedged (VFV) versions: Vanguard S&P 500 Index ETF (CAD-hedged) trading under the ticker VSP; and Vanguard S&P 500 Index ETF, trading as VFV. Both trade on the TSX and provide exposure to 508 large-cap U.S. stocks at a very economical 0.08% management fee.
However, the panel decided to replace the third Vanguard ETF in this category, VUN, with a new offering, iShares Core S&P US Total Market Index ETF (XUU), launched in 2015. XUU officially has four holdings, but that's somewhat misleading.
Each of those four holdings are broadly diversified ETFs: 58% is in the iShares Core S&P500 ETF, 30% in the iShares Core S&P Total US Stock ETF, and 6% in each of the Core S&P Mid-cap and Small-Cap ETFs. When you add up the holdings from all of those funds XUU provides exposure to 3,693 holdings, which is about as diversified as anyone could wish. Generally, we urge readers to scrutinize at least the top holdings in any fund (whether equity or fixed income) to get a feel for the businesses they are tiny part-owners in.
"Now that iShares has put XUU in its core fund category and lowered the MER to 10 basis points it's hard to ignore as a potential candidate," says Alan Fustey, one of our cadre of experts and a portfolio manager with Index Wealth Management.
Not everyone was in agreement, however. As Yves Rebetez of ETF Insight notes VUN has much more assets than XUU, so despite XUU's 8 basis points cost advantage, VUN may offer superior trade execution.
U.S. ETF All-Stars 2017
| ETF | Ticker | Management Fee | # of Holdings | Description |
| --- | --- | --- | --- | --- |
| iShares Core S&P US Total Market Index ETF | XUU | 0.07% | 3,693 | NEW! Replaces VUN because of slightly lower cost |
| Vanguard S&P 500 Index ETF | VFV | 0.08% | 508 | Provides unhedged exposure to the S&P500 at a very low cost |
| Vanguard S&P 500 Index ETF (CAD-hedged) | VSP | 0.08% | 508 | Provides currency-hedged exposure to the S&P 500 at no extra cost |