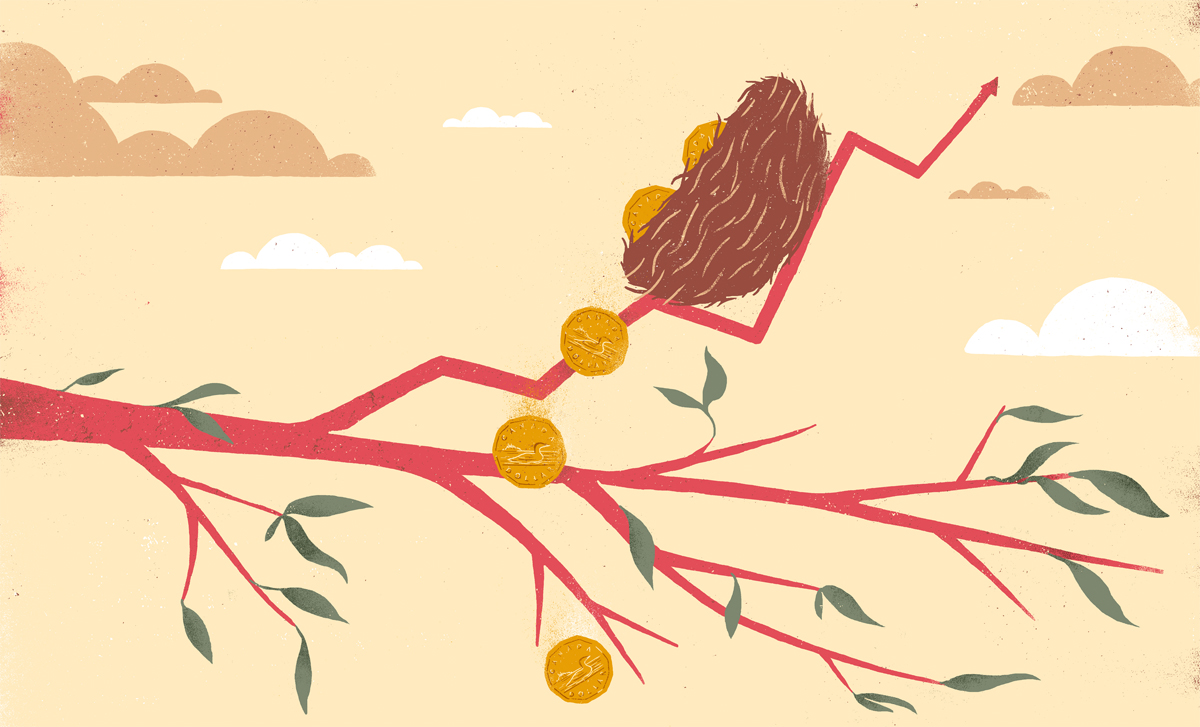 Bonds have a reputation for being conservative, even boring. But no one ever accused them of being easy to understand. I get a steady stream of emails and blog comments about bonds, and they reveal that many investors are very confused by how bond ETFs work, how they're affected by changes in interest rates, whether investors can use alternatives to bonds, and even whether it's OK to abandon them altogether.
Let's dig into one of the most fundamental concepts for bond investors to understand: the inverse relationship between bond prices and interest rates: when one goes up, the other goes down. This is confusing for many people—after all, investors regularly complain that bond yields are low, so shouldn't higher interest rates be a good thing? And why are we told to stay away from bonds because yields might rise? You never hear people say you should avoid stocks because their dividends might get higher. So what gives?
Yields up, prices down
I'm going to try to explain this important idea using a simplified example. Let's say Darryl buys a newly issued five-year bond with a face value of $1,000 and an interest rate (or coupon, as it's called) of 3%, which is the prevailing rate for five-year bonds with similar risk. That bond will pay Darryl $30 in interest each year for the next five years.
Let's also assume that just hours after Darryl buys his bond, interest rates rise sharply. His brother Larry is now able to buy a five-year bond with the same risk but with a 4% coupon. Larry's bond will pay him $40 in annual interest for every $1,000 in face value.
| | | |
| --- | --- | --- |
| | Darryl | Larry |
| Face value | $1,000 | $1,000 |
| Maturity | 5 years | 5 years |
| Coupon | 3% | 4% |
| Annual interest | $30 | $40 |

Enter Lisa, who is looking to buy a bond for her RRSP, so she approaches both Darryl and Larry about making a purchase. As you can guess, if both bonds had the same price, Lisa would obviously choose Larry's bond because it pays more interest. But although Darryl's bond pays less than the prevailing rate, it's not worthless. That 3% coupon and its $30 in annual interest is still worth something, even if you can buy similar bonds yielding 4%.

This is where we turn to the elegant mathematics of bond pricing. The value of Darryl's bond will fall just enough so that its total return will be the same as Larry's. The calculations are complicated, but a financial calculator or online tool can do it for you easily, as long as you're careful to use the right inputs. To keep things simple, here's how the numbers work out in this example, assuming that the bond pays its interest once a year: