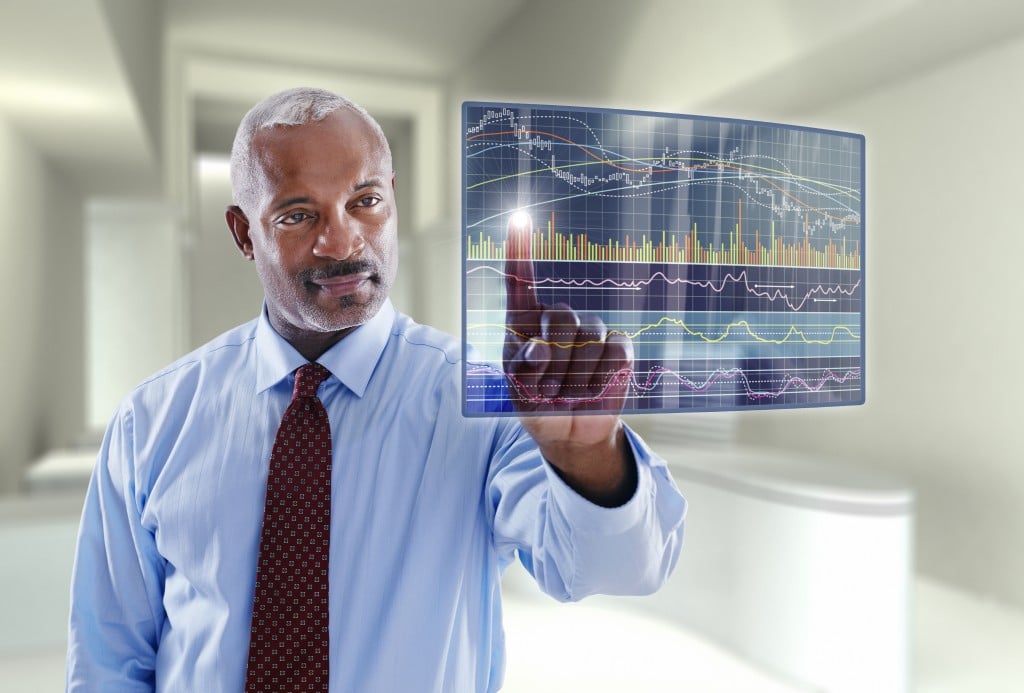 If you've ever assembled a piece of furniture you've probably used one of those all-in-one screwdrivers. You know, the kind that comes with a dozen different bits to fit every kind of screw, bolt and fastener. Sure, this little tool seems convenient, and it will get the job done eventually, but it won't be the best tool for every job. Chances are you'd be better off with a dedicated screwdriver for your specific fastener in some cases.
For many Canadians, their bank is that all-in-one tool: the place where they not only have a chequing account and maybe a mortgage, but also where they hold their investments. No wonder the Big Five banks also dominate the online brokerage space in Canada.
Like the multi-purpose screwdriver, your bank's brokerage might be your default choice because it's convenient, but we think it's worth the effort to search for a brokerage that's suited to your specific needs. The ideal fit depends on a number of factors, such as the size of your account, how often you trade, and the types of investments you tend to buy.
Cost is an important consideration, but it's not the only factor. If you're a buy-and-hold investor who seldom trades, for example, then a few bucks' difference in commissions is trivial. If you're a beginner, you'll want a brokerage that is easy to use and quick to fix any problems that arise. And no matter your investment style, your online brokerage should provide detailed quotes, deliver top-notch customer service and arm you with the same research that portfolio managers use.
To help you find the right fit, MoneySense has again partnered with Surviscor to deliver our third annual report on the best discount brokerages in Canada. Surviscor, a business analysis firm based in Oakville, Ont., conducts detailed surveys of online brokerages and tracks their customer service semi-annually. Backed by hard data provided by Surviscor's Glenn LaCoste, an industry veteran with more than 24 years of experience, this is the most comprehensive report you'll find on discount brokerages in Canada.
In the following pages we walk you through the categories you should consider when choosing a discount brokerage, listing a winner and a runner-up for each. On page 32, we also provide a summary of the features, costs and overall customer experience for each discount brokerage to help you decide whether you can get by with an all-purpose tool—or if it's time to look for something a little more specialized.
Ease of use
BMO InvestorLine
/ Runner-up / Scotia iTRADE
The markets can be intimidating, but your discount brokerage shouldn't be. When buying and selling securities, you should have access to all the information you need to execute a trade, but you shouldn't feel overwhelmed. Order screens must be intuitive, and help should be a simple click away. The best brokerage sites are clean and elegant in appearance, yet still assemble the data you'll need to complete a transaction. That's a difficult balance.
BMO InvestorLine and Scotia iTRADE outperform the competition in this area. Both brokerages have well-designed sites, and both offer investors the ability to customize their experience by choosing how much or how little information gets displayed. BMO has a neat "floating ticket" feature that keeps the trade window front and centre as you scroll up and down the screen. Scotia iTRADE also has many user-friendly features: Surviscor likes how investors can prepopulate their order tickets to make trades faster—a perk for active traders who tend to buy and sell in standard blocks.