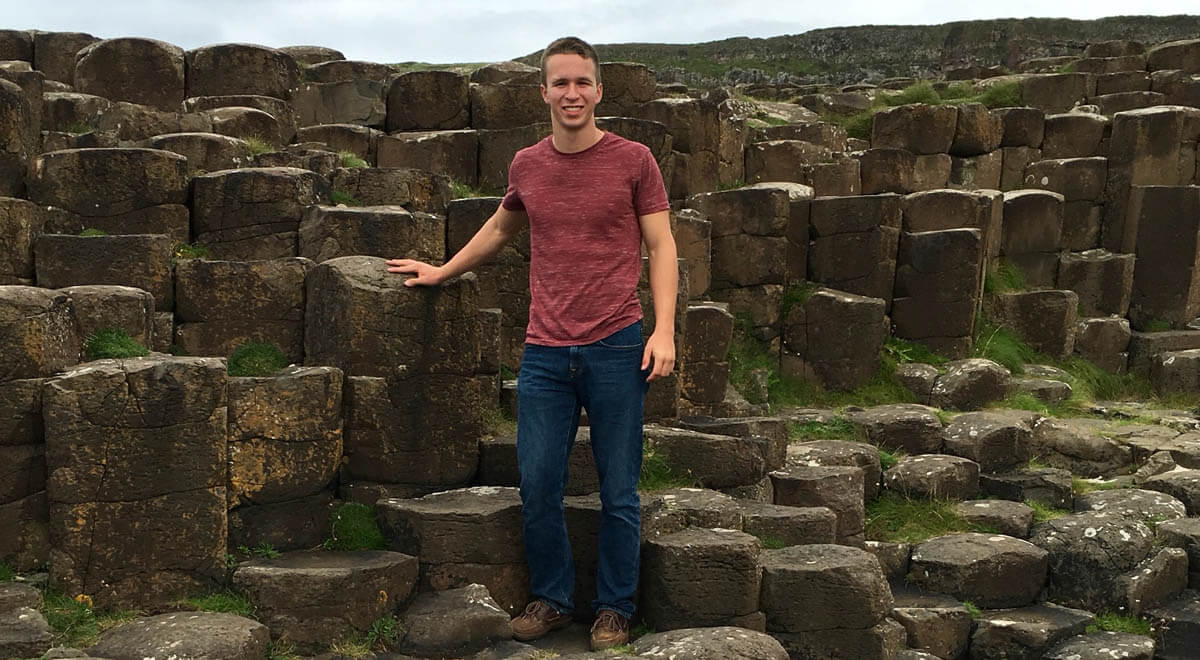 Sean O'Byrne is a 19-year-old student who wants to take full advantage of time to grow his money
The problem
Sean O'Byrne, a 19-year-old electrical engineering student in London, Ont., has been saving money since he was 13 years old. His first job was sweeping floors at a woodworking shop as well as helping his grandfather fix hand-held tools.
For several years now Sean, a diligent saver, has been able to slowly invest all the money he's earned through summer jobs. Since he's not planning to buy a home for at least a few more years, Sean sees a great opportunity to build his investment portfolio.

Right now, Sean has $3,000—or about 17% of his investment portfolio—in a bank dividend fund he bought two years ago and another $15,000—or 83%—sitting in a bank savings account.
"I saw the bank dividend fund as a good way to get my feet wet in investing but I don't think it's quite right for me for the long term," says Sean. "Returns over 18 months haven't been great."
He says he'd like his new portfolio to be simple so he can manage it himself. And while he's familiar with the Couch Potato, he feels he'd like to try some stock investing first—just to learn a bit about different company stocks and how they react to the market. "I'm young and the biggest asset I have going for me is time," says Sean. "What investment choices should I make and in what form of tax-sheltered accounts should I hold these—if any?"
The fix
Fee-for-service planner Heather Franklin is impressed with Sean's disciplined approach to saving and investing and thinks that his purchase of a bank dividend fund last year was a good way to get his feet wet with investing. But moving forward, she'd like him to open up a TFSA account with a discount brokerage and start contributing to it.