Navigating Canada's investment complaint system is no easy chore. But at some point during the investment lifecycle it is likely that you will need to file a complaint with your investment dealer if you received unsuitable advice resulting in a loss of capital. Complaint handling in Canada requires some knowledge and skill in order to achieve a fair resolution.
The first step in dealing with a complaint is to let your firm know you have an issue regarding your account. Regulations allow the dealer 90 calendar days to respond to your complaint. The dealer's complaint response will be in writing and should explain how they dealt with your complaint, the result and what the next steps are if you are unhappy with their resolution.
At that point, you have three choices:
Accept the decision;
Go to the Ombudsman for Banking and Investments (OBSI), the officially recognized Ombudsman by securities regulators as the sole ombudsman for complaints involving investment dealers; or
Initiate civil litigation which depending on the dollar amount, could include Small Claims court. In Ontario the limit is $25,000. Going to court is expensive and is not recommended unless an investor loss claim is well north of $200,000.
Is the investment firm regulated by IIROC?
If the dealer is a member of the Investment Industry Regulatory Organization of Canada, you can also utilize their binding arbitration option. For several reasons, this alternative is seldom used by retail investors primarily because it involves legal expenses. The compensation limit is $500,000.
Sign up for our free investing newsletter »
The securities commissions of Manitoba, New Brunswick and Saskatchewan can order a person or company to pay compensation in appropriate cases.  This requires a preliminary finding of a regulatory violation which may take years to investigate and adjudicate.
In Quebec, The Autorité des marchés financiers (AMF) offers a free mediation service for consumers who live in Quebec and are not satisfied with the response from the dealer. The AMF will review the complaint and may offer assistance to the consumer and dealer  in reaching a resolution. Participation in the service is voluntary and both the dealer and investor must consent to it. Consumers can pursue other options if an agreement cannot be reached. You can find more information about the AMF mediation service on the website.
Ombudsmen—independent or not
Another alternative the bank-owned dealers have introduced is the idea of an internal bank "ombudsman". These are not really ombudsman in that they are not regulated, their loss-calculation processes are not disclosed, they are not subject to independent review and, of course, since they are related to the dealer, they are not independent.
How to make a complaint against your advisor »
Unfortunately, OBSI has given them legitimacy so if you voluntarily (after some nudging) agree to use them, the 180-day time clock starts from when they provide a final response letter. This means that the bank-owned dealers get to make two final response letters. The original letter from the dealer was binding on the dealer; a letter from an internal ombudsman is not. The banks (and insurer companies) have created these entities to give the institution a second chance. We view the diversion from regulator-approved OBSI as an unnecessary and possibly a harmful step.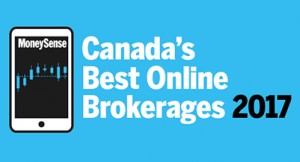 Unlike OBSI, the statute of limitations time clock keeps running while the internal "ombudsman" assesses your complaint. In Ontario, the statute of limitations is just two years, so cycle time is important. A complaint filed outside that time limit would not have access to the courts. It is well known that the more steps in a complaint process, the greater chance the complainant will give up and drop the complaint. If the internal "ombudsman" confirms the dealer position, most complainants will not have the will or fortitude to start all over again with independent OBSI. It is entirely possible a complainant with a very valid claim could be shortchanged.
Investor advocates recommend that after you receive a final letter from the dealer, you file a complaint directly with OBSI if you wish to proceed with your complaint. Complainants have 180 calendar days to bring a complaint to OBSI after they receive a final response from the dealer. OBSI is free, can recommend individual compensation of up to $350,000, has a target to handle 80% of its cases within 180 days but most complaints are dealt with in a shorter time and stops the statute of limitations clock.
Different track for insurance products
OBSI, while independent and overseen by the Canadian Securities regulators, has a few wrinkles too. A few years ago the mandate for OBSI to investigate a complaint involving an investment account that involves an insurance product like a segregated fund was removed. The complaint must be split, with the insurance product component going to another ombudsman, the Ombudsman for Life and Health Insurance www.olhi.ca). This means that a fair review of a complaint is not possible.
If part of your complaint involves a banking component you can still bring it to OBSI unless it involves TD Bank or Royal Bank, in which case you must bring the banking component to their contracted "ombudsman" ADR Chambers.
In 2013, the OBSI board also removed the mandate for OBSI to investigate systemic complaints. They must now investigate each case separately and report what they believe is a systemic issue to a Joint Regulatory Committee. There is a risk that regulators won't pursue cases referred by OBSI. Even if they do, clients would have less chance of getting money back because regulators don't use the same standards as organizations designed to provide investor compensation. The regulator's traditional task has not been to obtain compensation for clients—it has been to take disciplinary action to deal with rule violations by the dealer or the advisor.
Need legal advice?
You may want to consider consulting with a lawyer to receive advice on your rights and options. Legal advice can be costly and may not be necessary in most cases. The FAIR Canada, Small Investor Protection Association and Kenmar Associates websites contain useful information and guides concerning complaints
Of the multiple and convoluted options retail investors have for compensation from their dealer, OBSI is the most practical for the average retail investor. OBSI, while imperfect, is the most consumer-friendly alternative for those seeking compensation. The "hand holding" type of service provided by OBSI is essential because most retail investors cannot effectively articulate a legitimate complaint even if they have one.
OBSI provides a non-binding compensation recommendation that takes into consideration what a client would have earned if their money had been invested properly. History tells us that that dealer's reject or offer less than OBSI recommended nearly one time in five.
Canadian securities regulators are taking a hard look at improving OBSI. Under consideration are rules that would make OBSI recommendations binding on dealers, something multiple independent reviews have recommended. Until that happens, it's shameful that there is a distinct possibility a disaffected client won't get anything or will be low-balled because of a complaint resolution system that is not functioning properly.
---
Ken Kivenko is president of Kenmar Associates, an Ontario-based privately-funded organization focused on investment fund investor education.