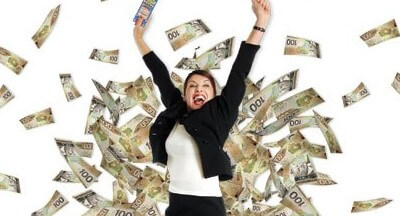 Here at MoneySense we're all for teaching young adults about money. If you are too, consider talking to your kids—or grandkids—about the $20,000 in scholarship money being offered by Bridgehouse Asset Managers. Every year the company runs a scholarship program and the 2016 program opened for applications today. Ten scholarships of $2,000 each are available to Canadians aged 18 to 22 years who can show knowledge and insight into their own investing personality and risk tolerance.
Qualifying is easy. Applicants must complete a short online money quiz as well as write a 400-to 500-word essay explaining what they learned about their investing personality. The submission deadline is June 15, 2016 and winners will be announced Aug. 15, 2016. For more info, go to http://www.BridgehouseScholarship.com.
MoneySense reader Matt West of Winnipeg won one of the scholarships last year and it helped him pay for part of his tuition at The Sauder School of Business in British Columbia. The key thing the quiz revealed to West? "I learned I'm pretty good at keeping my emotions in check most of the time, but I still need to be somewhat cautious when investing," says West. "For me, this insight reinforced the need to stick to a very strategic, unemotional approach in order to do well with my growing portfolio."
Check out the rest of his story and good luck to all who apply!