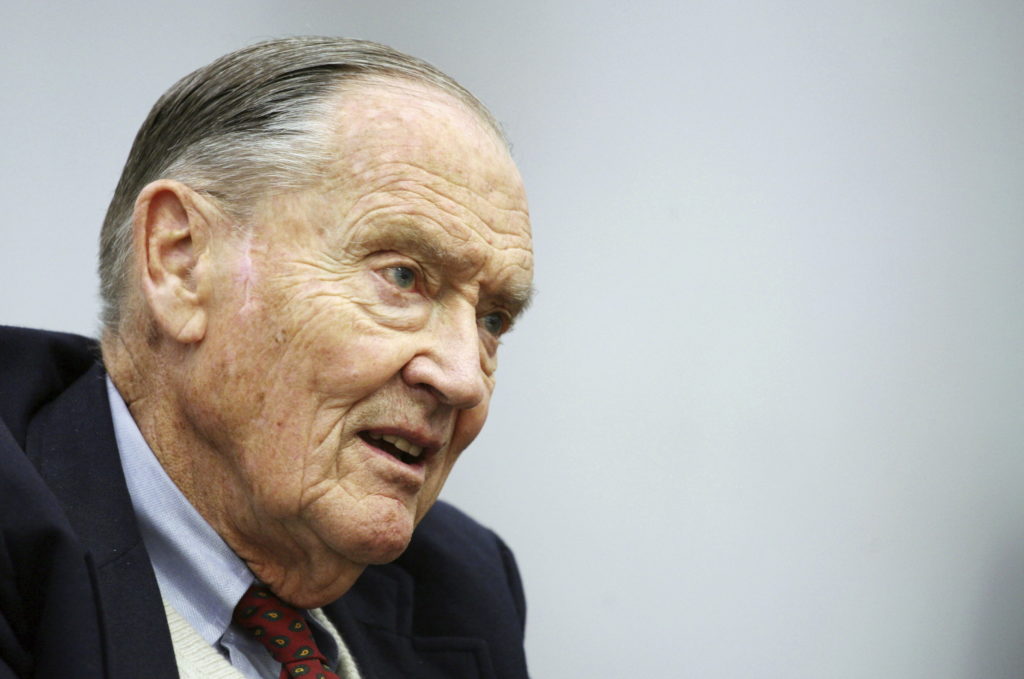 John Bogle, who simplified investing for the masses by launching the first index mutual fund and founded Vanguard Group, died Wednesday, the company said. He was 89.
Bogle did not invent the index fund, but he expanded access to no-frills, low-cost investing in 1976 when Vanguard introduced the first index fund for individual investors, rather than institutional clients.
The emergence of funds that passively tracked market indexes, like the Standard & Poor's 500, enabled investors to avoid the higher fees charged by professional fund managers who frequently fail to beat the market. More often than not, the higher operating expenses that fund managers pass on to their shareholders cancel out any edge they may achieve through expert stock-picking.
Bogle and Vanguard shook up the industry further in 1977. The company ended its reliance on outside brokers and instead began directly marketing its funds to investors without charging upfront fees known as sales loads.
Bogle served as Vanguard's chairman and CEO from its 1974 founding until 1996.
He stepped down as senior chairman in 2000, but remained a critic of the fund industry and Wall Street, writing books, delivering speeches and running the Bogle Financial Markets Research Center.
The advent of index funds accelerated a long-term decline in fund fees and fostered greater competition in the industry. Investors paid 40 per cent less in fees for each dollar invested in stock mutual funds during 2017 than they did at the start of the millennium, for example. But Bogle continued to maintain that many funds were overcharging investors, and once called the industry "the poster-boy for one of the most baneful chapters in the modern history of capitalism."
Bogle also believed that the corporate structure of most fund companies poses an inherent conflict of interest because a public fund company could put the interests of investors in its stock ahead of those owning shares of its mutual funds. Vanguard has a unique corporate structure in which its mutual funds and fund shareholders are the corporation's "owners." Profits are plowed back into the company's operations and used to reduce fees.