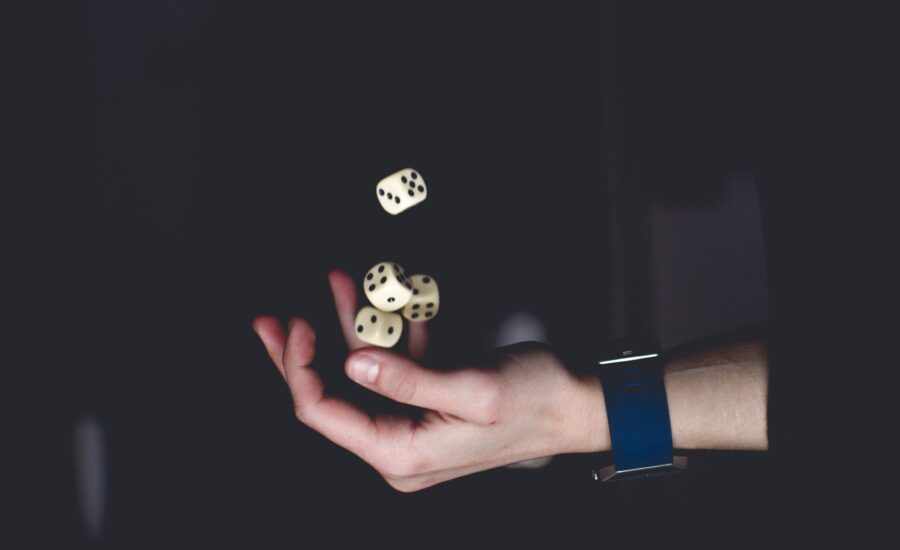 MoneySense readers know our investing philosophy well: Buy for the long-term, favour low-cost exchange-traded funds and diversify across geographies, sectors and asset classes. Yes, we're pretty boring, but we're not entirely dull—we know how to have fun from time to time. Case in point: I recently purchased what I thought was an interesting cannabis stock with a bit of "play money." 
The stock promptly dropped by half and who knows if it'll ever climb higher again. 
I'm fine with that. I waste money in all kinds of ways, and this was at least more enjoyable than buying yet another LOL Surprise doll for my five-year-old, knowing she will only play with it a couple of times. If you've maxed out your RRSPs and have some cash you can risk losing, why not take a chance on a budding sector or company? There are plenty of places that offer big returns for the risk. 
Canadians can buy and sell crypto on Wealthsimple Trade*
Pick the best businesses
Before I tell you were to look, there are some things to keep in mind. First, just because you're buying into a nascent industry doesn't mean you should be reckless with your money. Scott Willis, head of research at Toronto-based research firm Grizzle, says the same investing rules apply: Buy companies with solid growth prospects and decent balance sheets (as decent as they can be in still-unproven industries), and that are leaders in their field. Don't pick at random and don't buy a company just because you think it could skyrocket higher than the more reliable option; you'll do just fine if the sector you bet on takes off. Here are three that you may want to consider. 
Psychedelics
Who would have thought that psychedelics could do anything more than get people high at a Phish concert? Well, many scientists and medical professionals now think that psilocybin (also known as magic mushrooms), and potentially other drugs, such as MDMA, could be more effective in treating depression than antidepressants. It may also help people better deal with OCD, chronic pain and more. 
A lot of people are excited about psychedelics' potential—Data Bridge Market Research report says the market could be worth $6.8 billion in 2027, up from $2 billion in 2019—so it's not a surprise that the few publicly listed psychedelic stocks have seen incredible stock price growth. COMPASS Pathways, a U.K.-based business that's working with magic mushrooms, has climbed by 65% since listing on the NASDAQ last October, while others have seen similar gains.

A lot of people like to compare this market to cannabis, which experienced massive gains before legalization, but this is more of a biotech play. These companies are drug companies and must go through phased trials, like any medicine-maker would, to ensure that its product is safe and effective. Unlike pot, this is not for the mass market. And that's the risk: promising biotech companies often go bust after drug trials end up not playing out as expected. Currently, COMPASS has the only drug in phase II trials, says Willis, which is why he thinks it's the best bet: It's a lot farther along than its peers. At the same time, there's no guarantee it'll progress to the next phase or that governments will be forward-thinking enough to approve this kind of medication. If you really believe in this space, you could consider Horizons' new psychedelic ETF, which will hold 17 psychedelic-related stocks when it launches Jan. 27, 2021.
Bitcoin
Obviously, bitcoin is not new, but it is still an emerging investment. Ever since this digital currency was created in 2009, it's been bought and sold by people who want to get rich quick. While it's not quite as risky as it was a few years ago—Willis says banks and institutional investors are starting to buy bitcoin, which makes it more legitimate and potentially more stable—but it's still a volatile asset. Between Dec. 1, 2020, and Jan. 8, 2021, it climbed by 108%, but has fallen by 20% since. While it's currently trading at around $33,000 per bitcoin (you can buy fractional shares for a much lower cost), JPMorgan says it could climb to $147,000 per coin over time, while others think it could go bust.
Canadians can buy and sell crypto on Wealthsimple Trade*
Willis likens it to gold: Its price improves when there are concerns about inflation and when governments spend a lot of money, as they are doing now. But it's more finite than gold in that only a certain amount of bitcoins can be "mined." Supply and demand would then dictate that bitcoin's price should only rise over time, but no one really knows how that will play out. There have also been a lot of reports of fraud, including a famous case in Canada; stories of people not being able to access their bitcoin wallet (one guy may be out $220 million because he can't remember the password to his stash of bitcoins); and it's not nearly as easy to buy and sell bitcoin as it is other investments. 
One of the best ways to play this space, says Willis, is to buy the Grayscale Bitcoin Trust (GBTC), an ETF that holds bitcoin much in the same way the SPDR Gold Trust ETF holds gold. You get direct exposure to the currency, but you don't have to buy it yourself and take on the security risks of doing so. The ETF, which is trading at $33.50 at the time of writing, does trade at a premium to its net asset value, which carries its own risk—if the premium falls, the ETF's price will decline. But if you really think bitcoin will climb higher, this is a good way to get in. 
Space
Everyone with play money wants to go where no man has gone before: into the stock that makes them wealthy. Look no further than the final frontier, which has developed into a fairly robust industry over the last several years. There are now rocket ship companies like Aerojet Rocketdyne, which, until it was purchased by Lockheed Martin in December 2020, saw its stock price climb by 239% over the last five years; space tourism hopeful Virgin Galactic Holdings has risen by 356% since December 2019; satellite company Iridium Communications has soared by 624% over the last five years and the list goes on. 
With Elon Musk's SpaceX (not publicly listed) making the cosmos cool again, the possibilities of commercial space travel or even putting people on Mars doesn't seem so far-fetched. But until people actually start venturing out into deep space, investing in a more pure-play space company is a huge risk. Large defense companies, such as Lockheed Martin and Northrop Grumman are also active in this area, but they're involved in many other sectors, too. The prices of any one of these companies could fall back to Earth if space travel doesn't pan out as expected. 
Again, stick to the bigger players that have made headway here, but you may also want to consider buying an ETF, like the new soon-to-be-launched ARK Space Exploration ETF (ARKX) from ARK Invest, which is known for creating ETFs that focus on innovation and disruption. According to reports, the fund will be actively managed and hold about 45 to 55 stocks engaged in space exploration and innovation. 
When it comes to investing, the money-making possibilities are endless, but it's just as easy to lose a lot, too. If any of these opportunities sound intriguing, then go ahead, put some money in, but be realistic. Don't bet your retirement and make sure you really are OK with losing it all. With the right companies and with a bit of luck, though , you could hit the jackpot. 
Chat with MoneySense contributor Bryan Borzykowski, and editor-in-chief Sandra Martin, about the concept of setting aside a "safe to lose" portion of your portfolio to try risky investments like psychedelics, crypto, and penny stocks. Wed. Feb. 3, 2021 at 12:40 p.m. EST. Click here to register free.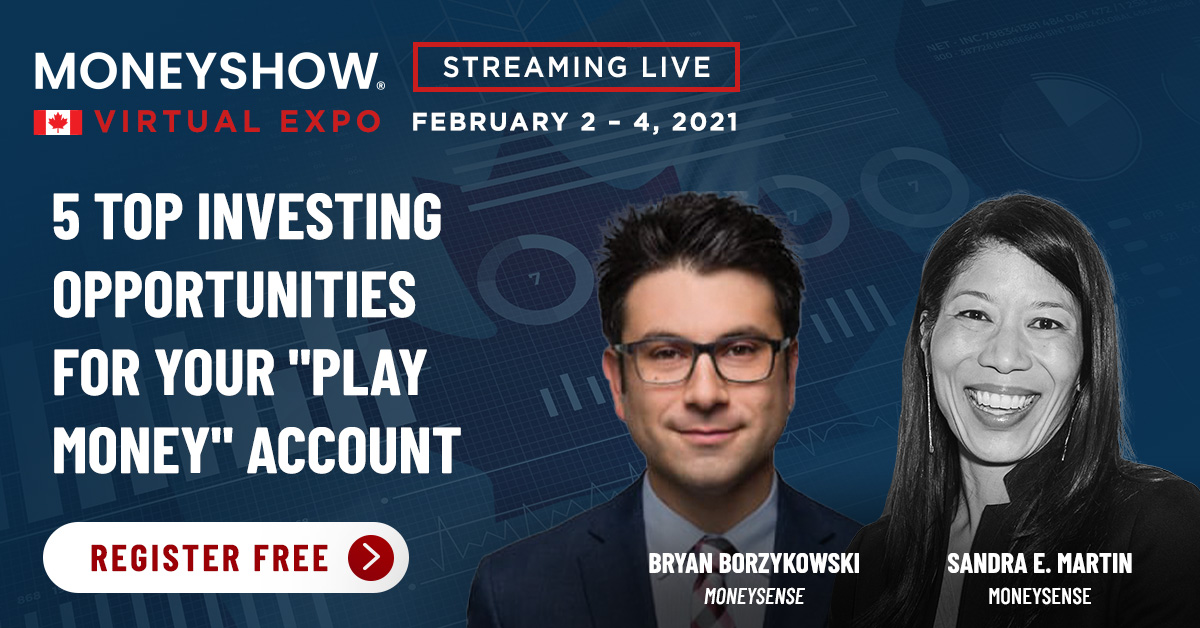 What does the * mean?
If a link has an asterisk (*) at the end of it, that means it's an affiliate link and can sometimes result in a payment to MoneySense (owned by Ratehub Inc.) which helps our website stay free to our users. It's important to note that our editorial content will never be impacted by these links. We are committed to looking at all available products in the market, and where a product ranks in our article or whether or not it's included in the first place is never driven by compensation. For more details read our MoneySense Monetization policy.