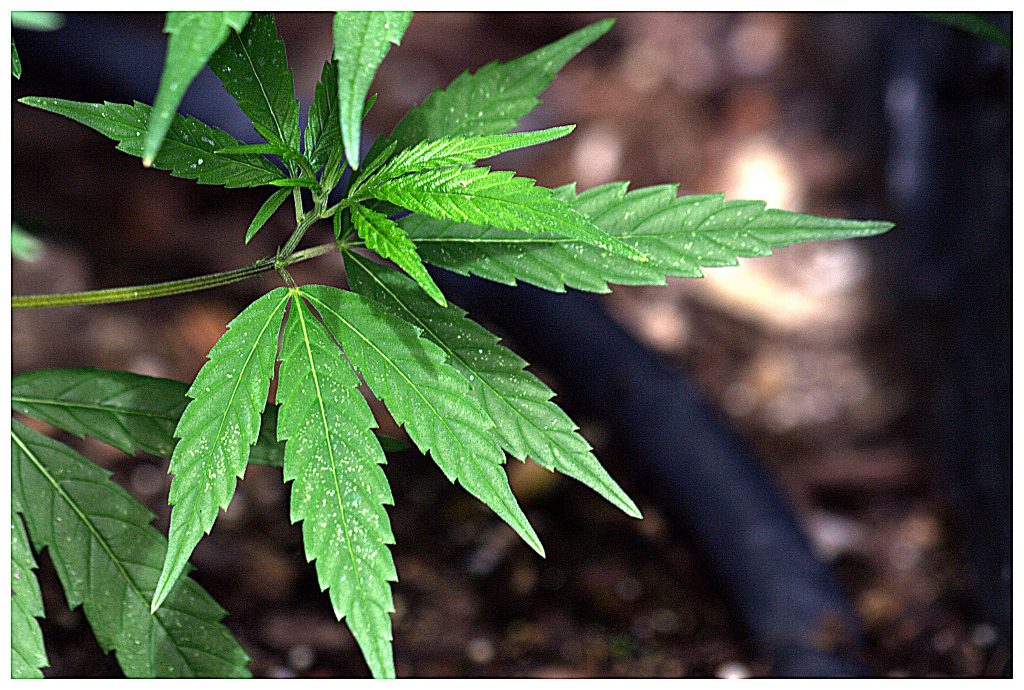 Depending on your point of view, the burgeoning marijuana industry in Canada is either an unprecedented opportunity to rake in huge profits as recreational use becomes legal, or a speculative bubble that will eventually pop. When forensic accountant Al Rosen looks at the sector, he sees something else: "It's a bloody mess," he says.
Rosen is referring to the financial statements of the country's publicly traded licensed producers. Accountability Research Corp., which Rosen runs with his son, Mark, is warning those statements are misleading and allow companies to overstate profitability. "Canadian reporting of marijuana growers sets a new low for integrity," the Rosens wrote in a recent report. It's not that companies are intentionally duping investors—though there is ample opportunity for that, the Rosens argue. Instead, companies are trying to apply already-vague accounting rules to a new industry. Companies have to put a value on their marijuana plants for accounting purposes, even though pricing and future demand are not yet known. As a result, the Rosens charge, financial statements rely heavily on managers' estimates, and are wildly inconsistent.
"If investors are using the numbers at all, there's a serious chance they're being misled, or they're misinterpreting the numbers themselves," Mark says. The issue is compounded by the fact that valuations are soaring, and companies are trading based on future projections that may never materialize. "It's just adding to all of the speculation around marijuana, and feeding the frenzy," says the elder Rosen.
RELATED: Investors are delusional when it comes to Canadian marijuana companies
To understand, gird yourself for a brief accounting lesson. The problem, according to the Rosens, starts with International Financial Reporting Standards (IFRS). Canada implemented IFRS accounting in 2011, following most other G20 countries (the United States remains an outlier). One of the goals of IFRS is to create a set of global standards to help facilitate international investing. The Rosens charge that IFRS is a step backward and gives companies too much leeway when it comes to reporting. A company, for example, can record revenue if management believes there is a 50.001 per cent probability of collecting the cash.
That brings us to gross margins—a measure of the difference between revenue and the cost of goods sold, such as labour and materials. It's an important gauge of profitability. IFRS allows agricultural firms to use the estimated increase in the value of their biological assets, such as plants, to offset costs when calculating gross margins. It's a little bit like counting chickens before they've hatched (perhaps literally). For mature agricultural industries, that can make sense. The market for tomatoes is well-established, prices are not in dispute, and a producer can enter into future sales contracts. That's not the case with recreational marijuana sales, an industry that doesn't even exist yet. Prices, costs, sales volumes and the quality of inventory are still very much up in the air.
RELATED: A TFSA that's high on weed
Gross margins in the sector are distorted as a result, making firms look more profitable than they really are. Companies are boosting marijuana inventory in anticipation of legal recreational sales in July, and have much more weed than can possibly be sold at this point. That's led to cases where some firms, such as Canopy Growth Corp., have reported gross margins in excess of 100 per cent. The situation makes it difficult for investors to truly gauge profitability—and it's made worse by the fact that companies use different estimates to calculate the value of their plants, and they're not always transparent about how they arrived at those values. "Even when you ask what number they're using, they'll give you a roundabout answer. It has been like pulling teeth sometimes," says Jason Zandberg, an equity analyst who covers the sector at PI Financial in Vancouver. "They say, 'Well, it changes every quarter.' That's just a bizarre way to carry out business."