Q: What investments are eligible inside an RRSP? How do I use the funds in my RRSP to buy an income property?
—Wendy
A: Mutual funds still represent about one third of RRSP assets in Canada, Wendy, but there are ever increasing alternatives. The common ones are cash, guaranteed investment certificates (GICs), bonds, stocks and exchange-traded funds (ETFs). These six are the primary RRSP-eligible investments.
Ask a Planner: Leave your question for Jason Heath »
Some lesser known alternatives include currencies (excluding digital currencies like Bitcoin); mortgages (which can include your own mortgage); precious metals (like gold and silver bullion); private market investments (including specified small business corporation shares and exempt market securities); options (although CRA warns about writing uncovered call options or put options); and annuities (which are finally becoming more attractive as interest rates rise).
You can use your RRSP to invest in real estate, Wendy, but unfortunately you can only do so indirectly. You won't be about to buy a rental property with your RRSP. You can only use non-registered funds to do so. Rental properties currently require a minimum 20% downpayment, so it's not unreasonable to need six figure savings to buy an income property. Some people borrow against their principal residence for a downpayment using a mortgage or line of credit, but this can be risky and really means you're going all-in on real estate.
One of the most common indirect ways to invest in real estate is to buy a Real Estate Investment Trust (REIT) trading on a stock exchange. There are about 50 Canadian REITs listed on the Toronto Stock Exchange (TSX), about 100 on U.S. stock exchanges and hundreds more globally. Foreign stocks, including foreign REITs, are eligible if they trade on a designated exchange. However, most RRSPs are limited to the TSX, the New York Stock Exchange (NYSE) and the Nasdaq exchanges, so buying foreign REITs may not be an option for most RRSP investors.
REITs are like mutual funds in that they pool together a diversified array of holdings – in this case, income-producing real estate. So, they represent a way for investors to buy a bunch of rental properties without the risk of buying a single one on their own, Wendy. REITs may focus on residential, retail, industrial, office or other classes of real estate or may include a mix. There are even REIT ETFs that pool together several individual REIT holdings to give you more diversification.
There are many private REITs and real estate limited partnerships that are available through the exempt market as well.
Mortgage investment corporations (MICs) are a way for investors to invest in debt that is used to purchase real estate. There are publicly traded and private market MICs that you can buy in your RRSP.
In summary, Wendy, there are lots of different ways to invest your RRSP savings and these days, the non-mutual fund options are robust. I'm afraid that direct real estate investment isn't an option for RRSP investors, but that may not be a bad thing. If you have modest RRSP savings and own your principal residence, adding more real estate to the mix may over-expose you to that asset class anyway.
Ask a Planner: Leave your question for Jason Heath »
Jason Heath is a fee-only, advice-only Certified Financial Planner (CFP) at Objective Financial Partners Inc. in Toronto, Ontario. He does not sell any financial products whatsoever.
---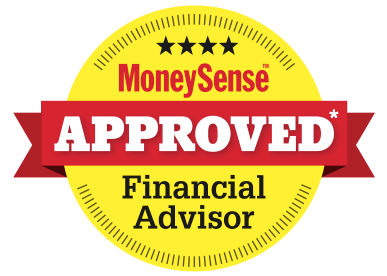 Let us match you with a trusted financial advisor who has the skills, training and approach to money & investing that you need.
---
MORE FROM AN INVESTMENT EXPERT:
What does the * mean?
If a link has an asterisk (*) at the end of it, that means it's an affiliate link and can sometimes result in a payment to MoneySense (owned by Ratehub Inc.) which helps our website stay free to our users. It's important to note that our editorial content will never be impacted by these links. We are committed to looking at all available products in the market, and where a product ranks in our article or whether or not it's included in the first place is never driven by compensation. For more details read our MoneySense Monetization policy.