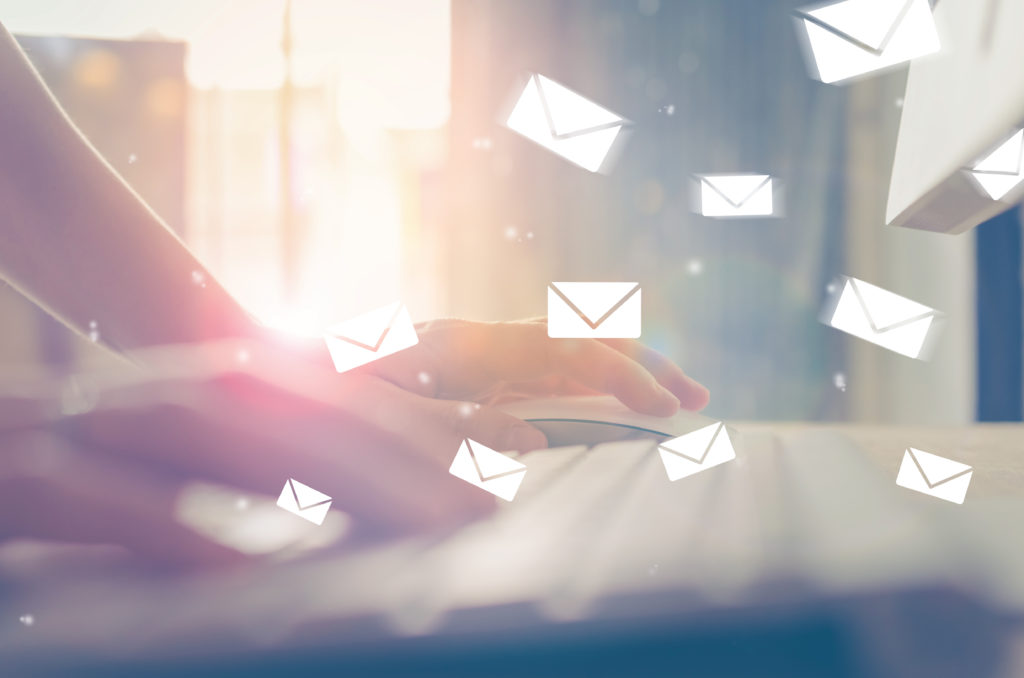 Most DIY investors love finding new ideas to help them with their stock picking success. That's why investment newsletters are so popular—they often take a lot of the hard, financial analysis work out of choosing a stock by streamlining their findings down to a few well-chosen stock or economic tips.
Oftentimes, these newsletters are written by great investors who have spent years studying the markets. Investors can get the benefit of their knowledge, often for a few hundred dollars a year but sometimes, even for free. So how should you pick a newsletter and what are some key ones to consider?
First, when trying to decide what works for you, consider the type of investor you are. Do you want stock recommendations? Market trading strategies? Overall economic and market commentary? Or simply newsletters that specialize in a specific sector such as gold, real estate or IT?
"The key is to know yourself and the type of investor you are," says Norm Rothery, publisher of The Rothery Report newsletter. "Understand what it's going to give you and whether you want macroeconomic news or microeconomic news."
Once you know what type of newsletters you're interested in, the next question you need to answer is how much you're willing to pay for it. If you just want to get your feet wet, it's worth registering for the shortest contract period available. That way, if you decide it's not providing you with value, you can cancel your subscription without incurring further costs. To start, it may be worth registering for a couple of newsletters for a year or so and seeing if it improves your investment returns. Here are 10 to consider:
1. Contra The Heard
By Benj Gallander and Ben Stadelmann. This is a quarterly investment newsletter and the stocks they talk about are ones that Contra holds itself in its portfolio. Its stock picks are based on the contrarian philosophy and it boasts a 22.5% average annual return in the last five years.
Cost: $680 Cdn. + tax
2. The Income Investor
Published by Gordon Pape with Gavin Graham and Shawn Allen. This newsletter is about income securities, which includes investments in income trusts, ETFs, preferred shares, high-yielding common stocks, bonds, mutual funds and GICs. The editorial team is headed by well-known author Gordon Pape. Recommended securities are followed in the newsletter from issue to issue and many model investing portfolios with annual compounded growth rates around 8% are included.
Cost: an annual subscription of 24 issues costs $104.95 + tax
3. Mauldin Economics – Thoughts from the Frontlines
By John Mauldin. This is one of the most widely-read newsletters in the world. It focuses on helping investors identify the smartest investments for today's markets. Other free newsletters from the Mauldin group include Patrick Cox's Tech Digest, The 10th Man and The Weekly Profit
Cost: All are free when you provide your email info
4. The Rothery Report
By Norm Rothery. A quarterly letter that focuses on deep-value stocks in both the U.S. and Canada. You'll always get access to six different newsletters, each of which addresses segments of the value investing market. Its goal is to help you find bargain stocks that are cheap and relatively safe that can be held for a long time and any portfolio changes are announced via a timely email alert service.
Cost: $295 plus tax for a full-year subscription
5. Speculative Investor
By Steve Saville. Technical analysis with an overall macroeconomic analysis on certain subjects. Saville has a knack for making boring material really interesting. This thought-provoking newsletter analyzes primarily U.S. equities, gold and gold stocks, currency exchange rates, commodities and bonds. Subscribers get two reports: A Weekly Market Update on Sundays and an Interim Update on Thursday mornings.
Cost: $240 U.S. per year.
6. Grant's Interest Rate Observer
By James Grant. Grant is known for his contrariness, wry wit and elegant writing style. He also has a knack for seeing big financial market shifts before they happen. Founded in 1983, each 12-page issue includes long and short investment suggestions in a range of asset classes—equities, fixed income, real estate, and others—as well as astute observations on interest rates, monetary policy, the credit markets, and currencies. The editorial mission, as its site says, "is to see the present more clearly and to squint into the future more imaginatively." Recent issues of Grant's have featured interest income (that rare and precious commodity), the radical policies of the world's central banks and the "man with the perfect resume" and the site includes some sample free issues you can read for yourself. Every subscription to Grant's includes a copy that is mailed to you, complimentary, online access and mobile access as well as access to the online archive of 33-years worth of past issues.
Cost: One-year subscription $1,295 U.S. per year
7. The Investment Reporter
Founded by George Armstrong in 1941 and put out today by an investment planning committee of researchers, analysts, financial advisors, and portfolio planners. Its focus is Canadian stocks. For the past 20 years, the modestly-priced Investment Reporter has outperformed every Canadian mutual fund. (20-year average annual returns of 10.95%). The Investment Reporter has ranked high in the Hulbert survey of investment newsletters annually and is especially noteworthy because Canadian stocks have trailed far behind U.S. stocks over the past five years.
Cost: $5.83 per week plus taxes for the online subscription
8. Bob Brinker's Marketimer
A monthly investment newsletter that covers stock market timing, federal reserve policy, specific mutual fund recommendations and model portfolios with various objectives, including aggressive growth, long-term growth and investment income with modest growth.
Cost: $185 U.S. annually
9. Linde Equity Report
With 12 monthly issues, this newsletter has been rated the No. 1 performing newsletter from 2005 to 2015 by Hulbert Financial Digest. It is essentially a tip sheet of intriguing stock ideas for DIY investors, features a "Stock of the Month" in each issue, and follows U.S. listed stocks only, including foreign ADRs. As well, it tracks its stock picks and performance every month, and all stock picks since 2000 are listed in each issue. Average annualized price gains since 2000? 28.4%
Cost: $199 Cdn. per year.
10. The MoneySense Investment Newsletter
Okay, call me shameless, but as we like to say here at MoneySense, sometimes the best things in life are free. Our MoneySense Investment Newsletter usually comes out digitally every Monday at 11:00 am and is sent right to your email inbox. Besides stock picks, financial news stories and economic insights, the newsletter includes personal stories from DIY investors who want help with their TFSA, RRSPs or unregistered investment portfolios. Drop us a line at [email protected] if you want our experts to offer some advice on your own stock portfolios. We're always here to help.
Cost: Free